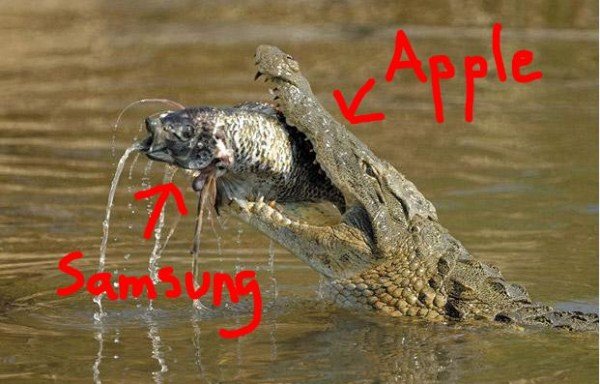 The epic (or exhausting, depending on your opinion) battle between Samsung and Apple continued today with news that the Korean manufacturer would halt sales of the Galaxy Tab 10.1 in Australia until the end of September out of deference to Apple's trigger-happy legal team. But Samsung says it's not taking this suit lying down, telling a reporter for the Sydney Morning Herald that it "intends to file a cross claim against Apple Australia and Apple Inc. regarding the invalidity of the patents previously asserted by Apple and also a cross claim against Apple regarding violation of patents held by Samsung by selling its iPhones and iPads" (How's that for a mouthful?)
In our Weekly Update video last Friday, we reached the conclusion that the case between Apple and Samsung has become so tedious that the only way we can adequately represent our feelings is through animal noises. Nonetheless, we must continue to bring you these important news items, lest you forget the fact that we absolutely need patent reform! Also: I am a broken record!
The next formal court hearings are scheduled for September 26th and 29th. We'll be staying tuned (even though we wish we could change the dial).