 How Android OS is Helping Shape the Future of Farming in Uganda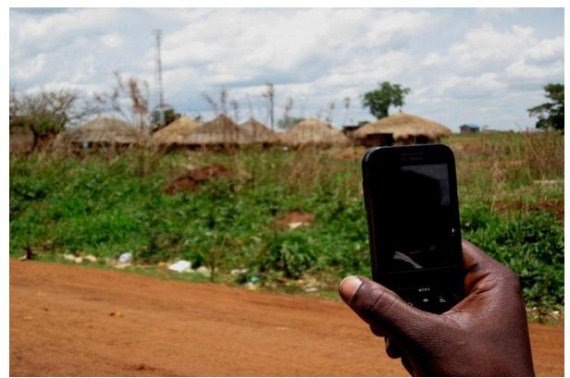 (Photo courtesy of HuffingtonPost.com)
What does Android have to do with farmers in Uganda? Well, the phone operating system is actually playing a key role in providing raw data to NGOs and the World Bank regarding how Ugandan farmers calculate risk, and providing Ugandans with important farming advice. You could consider it one of the largest participant-based programs anywhere, and it's all made possible because of the uniquely customizable Android OS and the recent, huge strides made in smartphone programming.
The Grameen Foundation is the group that is financing this ambitious project. Their goal is to help Ugandans mitigate the risks inherent in farming by taking advice from a smartphone. This smartphone has been handed out to around 400 so-called "community knowledge workers," who visit an average of 5000 Ugandan farms. If a farmer has a question about crops or animals, the knowledge worker can look up the information on their Android – even if the phone is out-of-range. The knowledge worker, in turn, uploads their own information on how the farmer is doing. The survey information is saved to the phone and then uploaded to servers in Seattle once the knowledge worker is in range of a cell phone tower – thus bridging continents at the click of a button.
The whole point of the program is to help turn Uganda into an export, not import, driven food economy. Before war ravaged the country, there was more than enough food to go around. Grameen thinks this program can help get the country back on the right track. Karl Muth, an economist working for the Grameen Foundation, estimates that it would have taken 15 years and $1 million to complete the project without the use of mobile technology.
Pretty cool use of Android, huh?