How We Would Change Android Market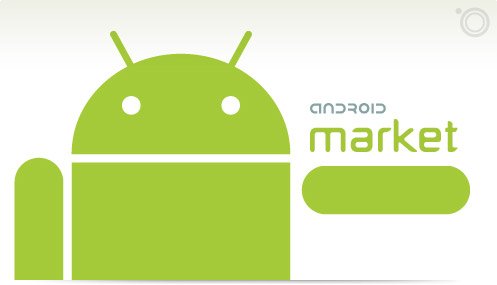 A bunch of folks are hitting up the Android market help forum to suggest better categories for Android games. This is a nice idea - the categories right now are way too banal - but is just the tip of the mammoth-iceberg-of-changes we'd institute if we were head of Android Market development.
Here are a few of our ideas:
Hire a graphic designer, fer chrissake! The whole bare-bone Linux look is dated: Android is no longer in the minor leagues! Take a tip from Apple, paint the background black, give the app icons more of a 3D feel, give each category its own specialized graphic background (an amusement park for games, Einstein for puzzle apps, retro airplanes for travel, a Nasdaq look for finance, etc, etc!) and work with app developers to get their app icons looking a bit fresher.
Allow users to create lists of their downloaded apps and share them with others. Make it more interactive! Not just reviews and apps..the site needs more dialogue person-to-person; not just person-to-app (apps don't talk [except for Tom Cat and he doesn't count]).
Create editor's picks per category. For example: funniest apps, best productivity apps, best music apps, etc, etc.
Recommended apps are a great start but why not create a starter kit list for new Android owners?
The "top new apps" list is a nice way to pay attention to new developers, but how about a new developer's spotlight on the homepage? Android Market could use this space to interview a new developer who's creating something truly innovative and give him a chance to share his developing process with the masses.
Google absolutely MUST take Amazon's lead and begin to offer web-based previews of apps rather than instituting a lame 15-minute-to-return policy.
Google should highlight and reward high-quality reviewers who have written thoughtful and helpful critiques, like Amazon does. Reviews from trusted reviewers can appear first on the page, so any reader can get a good impression of the app before they download it.
The homepage right now is a total mess: a mishmash of apps that are worthy of download and plenty that aren't. On the homepage, Google should pick a specific theme for the day and stick to it (at least on a part of the page). and feature a range of apps within that theme. And keep the focus on new apps, so that people constantly refer back to the page.
These are just a few ideas and who knows: maybe changing Android Market really isn't a big priority for Google. Maybe, as long as phones with Google search are shipped off, the company doesn't really care about the look and feel of their Market. But we think they should.
Agree? Disgaree? Let us know how you would change the market below!