 How to Add Facebook Photos to Your Google+ Account Using Fotobounce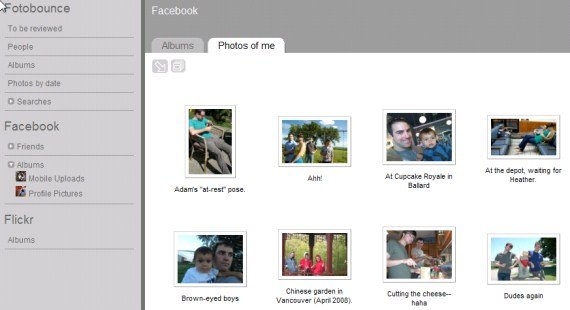 (Photo courtesy of Lifehacker.com)
So, you're all set-up on Google+. You know how to use Hangouts and add people to your circles. What now? Well, how about adding your Facebook photos to your Google+ account? A platform called Fotobounce allows you to do just that. Read on to find out how to use this software to transport all your Facebook photos to your new favorite social networking site.
I found the Fotobounce platform fairly easy to use, but it still requires a bit of attention and accuracy. If you have any problems with the following instructions, or found a simpler work-around, let me know in the comment section below.
Instructions:
1st- Download the Fotobounce software here. You'll have to click through all the usual "nexts" to set it up.

2nd- Fotobounce will now ask you where you want to put the Fotobounce library. I created mine in the My Photos folder and named it "Facebook."

3rd- Drag your cursor over to the column on the left and click on Facebook. Fotobounce will now ask your permission to syncronize with your Facebook account. Click yes. Now, your Facebook pictures will be accessible via Fotobounce.

4th- Click on Photos to see all the photos that are saved to your Facebook account, either grouped by albums or photos that you're tagged in.

5th- Click on an album you'd like to transport to Google+ and click on the left hand side of the screen where it says "Download." Fotobounce will now ask you to create a new album. Click enter, then click the button that says "Select an Album." Fotobounce now very quickly download all of your photos to the My Photos folder on your computer.

6th- Go into Google+, click on the button marked "Photos," and either create a new album or add to an existing album, and you can select all the photos from your Facebook album and drag them into the upload box. They will begin uploading immediately. Congrats, you've just transported photos from Facebook to Google+!