 How to Install Ubuntu on Your Galaxy Tab 10.1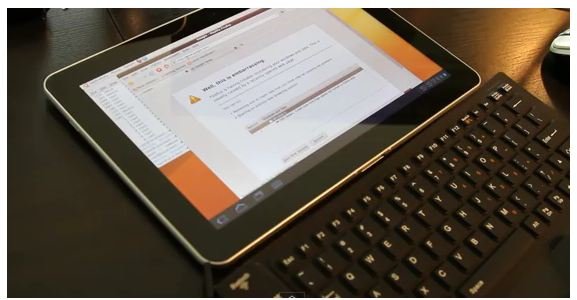 Ubuntu is an African humanist philosophy that embraces togetherness. I learned about this when I was studying abroad in South Africa (go me!). It wasn't until I came back home that I learned it was also a Linux operating system. Well, how about that!
And now, Ubuntu is available on Samsung Galaxy Tab 10.1. All you have to do is root the device -- a piece of cake, supposedly -- and follow the directions here. It doesn't look like it runs so fast, but you'll be the only kid on the block with Ubuntu in handy, portable tablet form.
Check out the video below for instructions on how to install.