Huawei Announces The Ascend D quad: "The Word's Fastest Smartphone"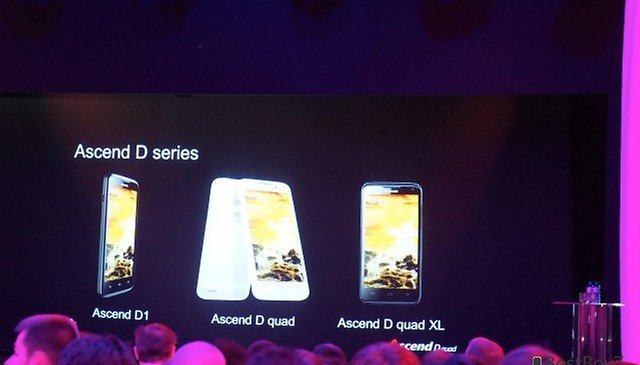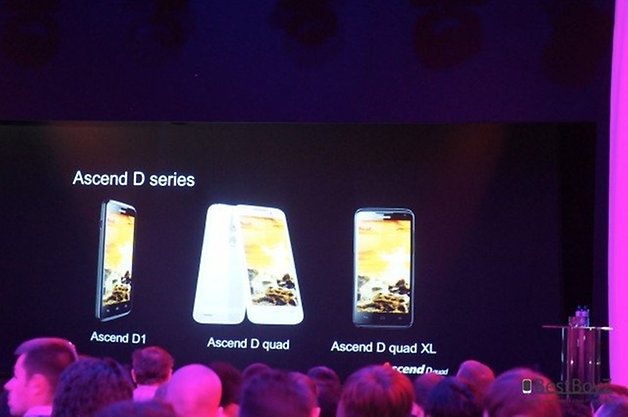 (picture from Best Boyz.de)
At todays press conference at the "pre" MWC, Huawei announced the Ascend D Quad, which, to quote Huawei, is "the worlds fastest smartphone". AndroidPIt was there live covering the press conference, and with the release of a new quad core processor, the new Ascend D mobile series, and a new quad core tablet, they have definetely made big noise at the start of MWC!
In order to achieve such speed, Huawei decided to build their very own quad core processor, which has 16 GPU cores designed to ensure optimal graphics. "Speed, long battery life, and very high demands for sound and videoare what we are focusing on," says Richard Yu, chairman of Huawei. According to them, the processor is FOUR times more powerful than Tegra 3 quad core processors. WOW.
Our first impression of the device is indeed a very good one. Huawei has introduced various benchmark tests to compare against competitor hardware, and seems to have a lot of confidence in the new processor and product line.From what we have seen so far, energy efficiency, speed, and display all seem to be top notch, and we're anxious to spend some more time with the new quad core phone to see if its "in hand daily use" matches that of its impressive demo.
The device will be available both in a 1.2 GHz and 1.5 GHz version. Here's a quick spec rundown:
Huawei K3V2 Quad-Core Processor with 1,2GHz and 1,5GHz models
Android OS 4.0 Ice Cream Sandwich
4,5-Inch LCD-IPS with High Definition Resolution (=1280×720 Pixel)
5.1 Surround Sound with Dolby Mobile 3.0 Plus
8-Megapixel Pixel BSI-Kamera with 1080p HD-Video Recording (back camera)
1,3-Megapixel (front facing cam)
1800mAh Battery
WLAN 802.11 bgn
Bluetooth 3.0
HSPA+ 21,6 Mbit/s
8GB Internal Memory
1024MB RAM
64mm Widex 8,9mm Thick
Weight: 130g
MHL-HDMI
DLNA
No word on price, but we'll do our best to get our hands on some more information. What do you guys think? Impressive?