Huawei Announces World's First 7" Android 3.2 Tablet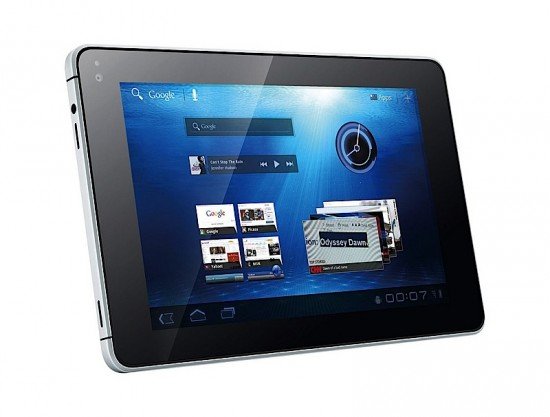 Today Huwaei finally announced the release of their new 7" tablet and the world's first Honeycomb 3.2 device, which is supposedly the same as 3.2 but formatted for a 7" screen (as opposed to 10"). The tablet has a 10.5mm shell, GPS, a 1.3 megapixel front-facing camera and a 5 megapixel one 'round the back, 802.22n WiFi, a battery life of 6 hours and a dual-core 1.2 GHz chip from Qualcomm.
That's chunkier than the Galaxy Tab 10.1 but still slimmer than the original Tab. Unfortunately, Huawei still hasn't let us in the loop about pricing and says it has no plans to create a WiFi model as of yet.
Still, this is a big step forward for the discount phone maker, which is the largest networking and telecommunications equipment supplier in all of China.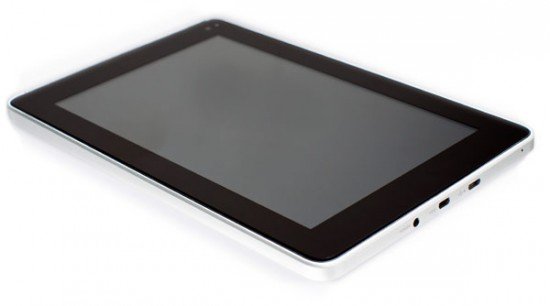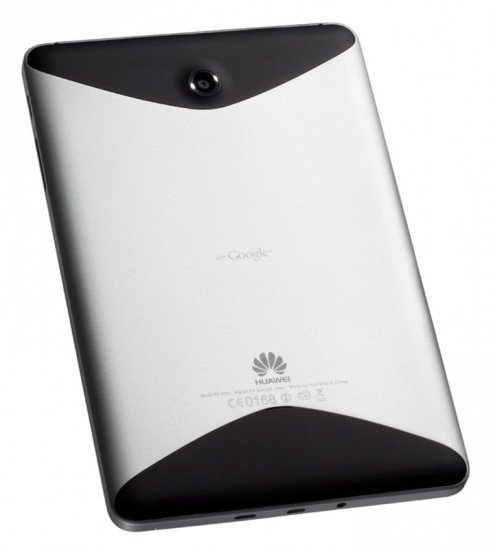 Here's the official press release:
Huawei Unveils MediaPad – World's first 7-inch Android 3.2 Honeycomb Dual-Core Tablet
MediaPad set to transform consumers' entertainment experience
Singapore, 20 June 2011: Huawei, a leading telecom solutions provider, today launched the Huawei MediaPad, the world's first 7-inch Android 3.2 Honeycomb tablet. The MediaPad is a complete entertainment powerhouse driven by Qualcomm's dual-core 1.2GHz processor and supported by Huawei Device's Hispace cloud solution. The MediaPad provides the fabulous user experience in a stylish, high-performing and ultra-portable package.
The MediaPad is Huawei Device's smartest, slimmest and lightest tablet yet, measuring just 10.5mm (0.4 inches) deep and weighing around 390g (0.86 pounds). It supports 1080P full HD video playback and features a 1.3 megapixel front facing camera and 5 megapixel auto focus rear facing camera with HD video recording capabilities. With HSPA+ 14.4Mbps and high-speed WiFi 11n Internet connectivity, the MediaPad doesn't just entertain – it keeps you connected.
"With the Huawei MediaPad, we are demonstrating yet again that design, functionality and performance is within anyone's reach," said Victor Xu, Chief Marketing Officer of Huawei Device. "The MediaPad opens up new worlds of entertainment for consumers by removing the barriers to tablet ownership, increasing access to a truly high-quality mobile entertainment experience fully integrated with cloud-based internet content."
An Out-of-this-World Entertainment Experience
The MediaPad supports HSPA+ data services, Flash 10.3 videos and comes preinstalled with applications such as Facebook, Twitter, Let's Golf and Documents to Go. With the 7-inch IPS touch screen, the MediaPad offers a standout visual experience for photos, movies and applications. Entertainment and gaming experience are taken to the next level with the MediaPad's 1.2GHz Dual-Core processor, high definition playback and HDMI port.
Expansion of Huawei Device's Smart Offerings
The MediaPad builds on the global success of the IDEOS S7 Slim tablet and cements Huawei Device's ability to cater to the explosive demand for tablets. According to the International Data Corporation, sales in the tablet market are expected to increase more than fourfold in the next two years. The MediaPad will be showcased at Huawei's "Smart for Transformation" booth at CommunicAsia 2011 in Singapore. Along with Huawei's latest range of smart devices, the MediaPad is a prime example of Huawei Device's focus on the power of practical innovation.
About Huawei
Huawei Device is a global leader in providing smart devices that connect you with the world, simply. Huawei Device partners with 500 operators, including the world's top 50 operators, across 140 countries. Huawei's products and solutions have been deployed in over 100 countries and support the communications needs of one third of the world's population. The company is committed to providing innovative and customized products, services and solutions to create long-term value and growth potential for its customers.
For more information, visit Huawei Device online: www.huaweidevice.com
For regular updates on Huawei Device, follow us on:
Facebook: www.facebook.com/huaweidevice
Twitter: www.twitter.com/huaweipress
YouTube: http://www.youtube.com/user/HuaweiPress
Technical Specs
• Android Honeycomb 3.2 OS
• 7-inch IPS LCD capacitive touchscreen
• 10.5mm (0.4 inches) slim, ~390g weight (0.86 pounds)
• 1.3 MP front-facing camera, 5 MP auto focus rear facing camera with HD video recording capabilities
• HSPA+ 14.4 Mbps, WiFi 11n
• Dual-core 1.2GHz Qualcomm processor
• Over 6 hours battery life
• 1080P full HD playback and HDMI port
• Flash 10.3
Pre-installed Apps
• Facebook
• Twitter
• Let's Golf
• Document to go