 [Video] Pegasus Sculpture Made Entirely of Huawei Smartphones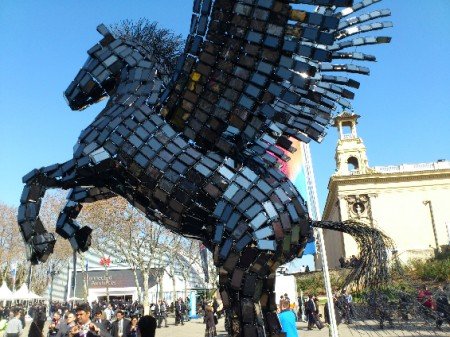 Huawei didn't just present their new smartphones at this year's Mobile World Congress. No, no, no – they also unveiled a work of art made entirely of Huawei Ascend D smartphones. It's a pegasus and I think it looks pretty awesome. Check it out below:
The Pegasus – the winged horse seen in the video below – was made entirely of Ascend D smartphones. It would have been cool if the devices were actually in operation (imagine the kinds of images they could have shown) . But still, this is a pretty cool (and weird) thing, no?
And here's a commercial for the Huawei Ascend D where the 3D horse comes alive!