Hugging the Big Green Robot: Have You Made the Sacred Pilgrimage?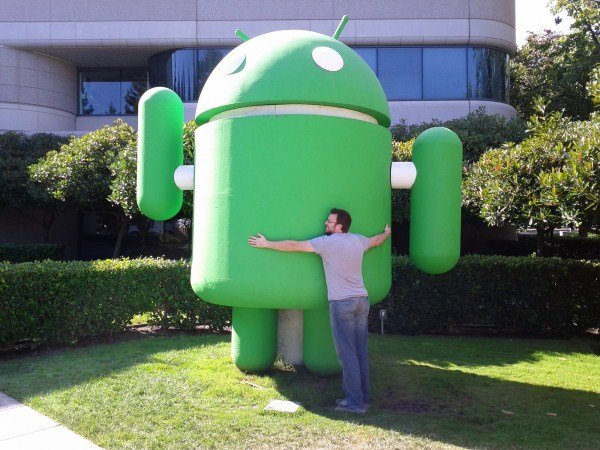 Up on Reddit today (home to all things lovely and wonderful), Android enthusiasts have begun posting hilarious (and some might even say heart-warming) pictures of their "sacred pilgrimages" to visit the famous Android robot on Google's campus. So far, about 6 photos have been posted – we've posted our favorite above.
It's like "mecca for nerds," as commentor "palonious" writes.
Among the questions answered on the Reddit comments thread: "What's it made of?" (foam and PVC), "Is it 'cognatively dissonant' to make fun of the Apple cult while retaining our own cult symbols? (No, and lighten up dude!), "What else is there to visit at Google's campus?" (Just a bunch of pretty lobbies unless you have an official escort), "When was it erected?" (2008).
Have you been? Do you want to go? Let us know below!