Hulu Plus Available on Select Android Devices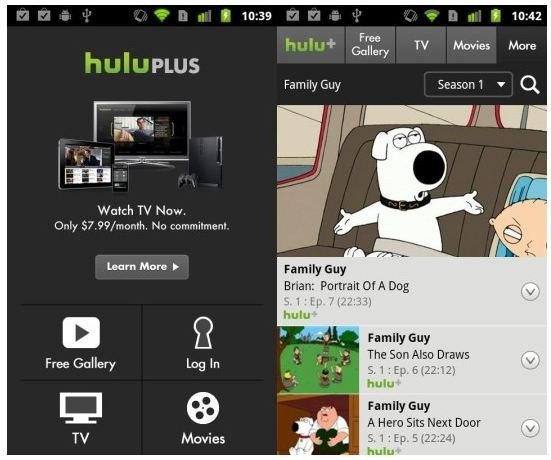 Modern Family! Grey's Anatomy! Family Guy! South Park! All available on your Andoid!
Hulu Plus for Android has finally arrived, allowing you to stream thousands of episodesof current and classic TV shows and movies on your Android device. The app will only be available on the Nexus S, Nexus One, HTC Inspire 4G, Motorola Droid II, Motorola Droid X and Motorola Atrix but more devices are promised soon.
What is Hulu Plus? It's a subscription-based service to Hulu that costs $7.99 a month, and gives folks access to not just TV shows but also hundreds of films from Miramax and the Criterion Collection.
You can also leech on to the service by signing up for a one week trial. So far, the internet seems a bit angry about the lack of compatible devices (check the scolding user reviews here) but hopefully someone over at XDA will get their hands on the apk and get it running for the rest of us soon!