Huwaei Gets Serious with "Vision" Android Phone. Will it Ship with SPB Shell 3D?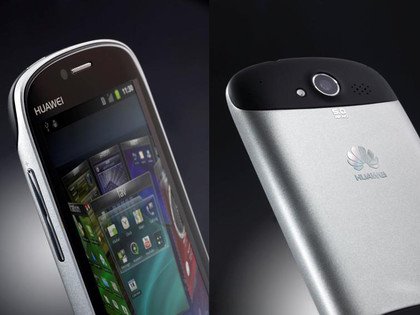 (Photo: Tech Radar)
Huawei is more known for quickly churning out cheap knockoffs than creating innovative smartphones. As the third-largest supplier of mobile telecommunications equipment in the world, they've certainly got the connections to create a powerful Android phone but, until now, most of their phones (like the M750) have received middling reviews from both critics and the public. Still, they're always affordable – the Sonic and Ideos were both free on most carrier plans.
And now there's reason to believe Huawei is looking to improve their reputation. They're releasing a phone called Vision, which will feature a 3.7-inch capacative touchpad, a five megapixel autofocus camera (with LED flash and 730p video recording), 1 GHz Qualcomm Snapdragon MSM 8255 processor and a 1,40oomAh battery.
Huawei describes their user interface as 3D but, on first glance, it appears to be running on SPB Shell 3D.
We first brought you a story about SPB Shell 3D's incredible success a few weeks ago. Could it be that the developers have teamed up with Huawei? Or is this simply a promotional screenshot meant to show that it's possible to install SPB shell on the device?
I suppose the other main question on everyone's mind is price. Depending on how high the Galaxy S2 will be priced when it is finally released stateside, this phone may or may not make a compelling choice. But if it's offered for free or, say, $50...well, that just goes to show how far technology has advanced in just the past few months. With the Evo 3D, Sensation, Galaxy S2 and Droid 3 all priced around $199 on two-year contracts, there's certainly lots of room below that mark for not-quite-as-impressive devices to shine.