Ice Cream Sandwich for Nexus S 4G: Official ROM Leaked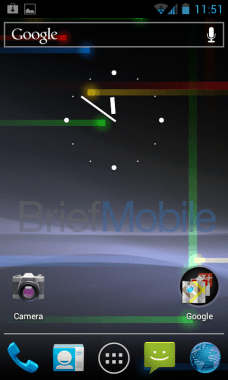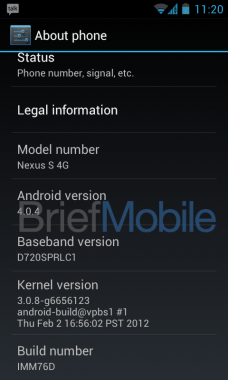 While the official Ice Cream Sandwich update has rolled out to current GSM Nexus S owners a few days ago, Sprint Nexus S 4G owners were still left high and dry. If you own a Sprint Nexus S 4G and are still waiting for that update, read on; we've found what appears to be the official over the air 4.0.4 ROM for WiMAX-enabled Nexus S. According to BriefMobile, the leaked file contains "the whole shebang," including an updated signed_radio.img, boot.img, bootloader.img, recovery.img, system.img, and userdata.img. According to the report, this is the full official IMM76D ICS ROM coming to the Nexus S 4G very soon.
Brief Mobile has included instructions on how to download and install it. We've copied those notes here, for your reading pleasure. But first, you should know that installing this update will wipe your data entirely. Read this article first.
Install the NS4G drivers
Download and unzip Odin v1.85
Open "Odin3_v1.85.exe"
Power off the Nexus S 4G
Put the Nexus S 4G into "Download Mode" by holding both Volume Up+Down then simply press the Power Button
Connect the Nexus S 4G to your computer. Ensure Odin recognizes it. You should see "0:[COM#]" fill in the first box.
Click "BOOTLOADER" and select "SPH-D720_IMM76D_KE1_BOOTLOAD_signed.tar"
Click "PDA" and select "SPH-D720_IMM76D_PDA_signed.tar"
Click "PHONE" and select "SPH-D720_IMM76D_LC1_Modem_signed.tar"
Click "Start"
After it is finished, the NS4G will reboot and it will run Android 4.0.4 IMM76D.