Samsung Delays Galaxy Note ICS Update; Got You A Present To Say Sorry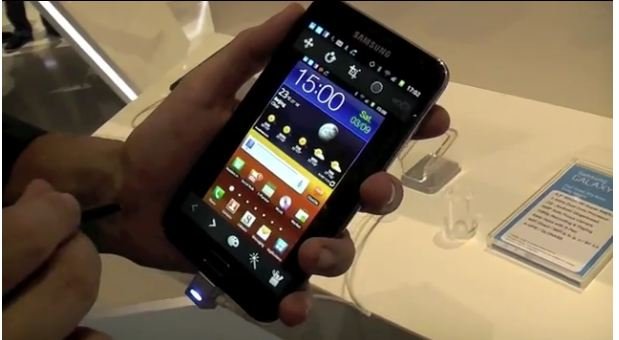 Ice Cream Sandwich was supposed to be the one Android distribution to rule them all, but instead of a smooth roll out, many Android users have been faced with frustrating update delays and confusing release schedules. Samsung has been one of the few hardware manufacturers to actively and aggressively address issues with the Android 4.0 roll out. A few short weeks after the Galaxy S2 update went live in many parts of the world, Samsung is now admitting that Galaxy Note users won't get their taste of the ice cream party until Q2 2012. But to make up for the unexpected delay, Samsung will be including a couple extra surprises for Note fans.
The Galaxy Note "Premium Suite" upgrade will include additional Samsung programs like Shape Match, Formula Match, My Story and enhanced S Pen functionality. Of course, additional functionality is the whole reason people are waiting for the Android 4.0 upgrade but is a continued delay really worth a couple of extra programs? I'm not so sure if they do, but then again I'm not a Note user.
If nothing else Galaxy Note fans also get access to additional level in Angry Birds Space so I guess it balances itself out in the end.
Full press release below:
(SEOUL–Korea Newswire) March 22, 2012 — Samsung Electronics Co., Ltd, today announced it will be offering a Premium Suite upgrade for GALAXY Note users worldwide from Q2. It includes extra multimedia features and a range of new S Pen optimized applications in addition to an OS upgrade to Android 4.0 Ice Cream Sandwich.The Premium Suite offers new features and applications exclusive to GALAXY Note and its innovative S Pen, which was introduced with GALAXY Note 10.1 in Mobile World Congress 2012 last month. This includes S Note, a unique tool that lets you combine your notes or sketches with other digital content, giving you a new way to create your own stories. S Note comes in various ready-to-use templates for a range of tasks including meeting minutes, diary and others.S Note also includes the innovative Shape Match and Formula Match applications that help correct and digitize geometric shapes and even solve numeric formulas hand-drawn with S Pen, increasing your on-the-go efficiency and productivity. You can draw tables and grids which are instantly digitized, saving time and effort. Moreover, by using the S Note's integrated knowledge search engines, users can quickly search, and obtain information.



For a touch of self-expression, the Premium Suite also includes My Story, another S Pen optimized application that allows you to create personalized digital cards for friends or family using any type of content including notes, video content, photos, text or voice.



In celebration of the Premium Suite upgrade announcement, Samsung will provide special offers to all GALAXY users as an official launch partner of Angry Birds Space, a new blockbuster mobile game. For all Samsung GALAXY users, an exclusive GALAXY Note level will be provided for extra fun. Moreover, a special package of 30 challenging levels - 'Danger Zone' - will be available for free if unpacked within the three-month period. Visithttp://samsung.angrybirds.com/galaxynote for more information.



"GALAXY Note continues to delight customers all over the world with its incredible versatility and unique user experience. With the Premium Suite upgrade, we wanted to add features that enrich users' Note experience even more, including the great advantages of Android 4.0 and innovative applications for S Pen," said JK Shin, President of IT & Mobile Communications Division at Samsung Electronics. "We are committed to providing extraordinary experiences for consumers, and we will continue to provide new features and upgrades to enrich our offering."
The Ice Cream Sandwich upgrade brings an entirely new look and feel to Android on GALAXY Note, with a more intuitive user interface that includes a redesigned App menu for easier multi-tasking. The upgrade also introduces innovations such as Face Unlock, Snapshot, and others.
The availability and scheduling of the software upgrade will vary by market and wireless carriers' requirements.
News Source: Samsung Electronics