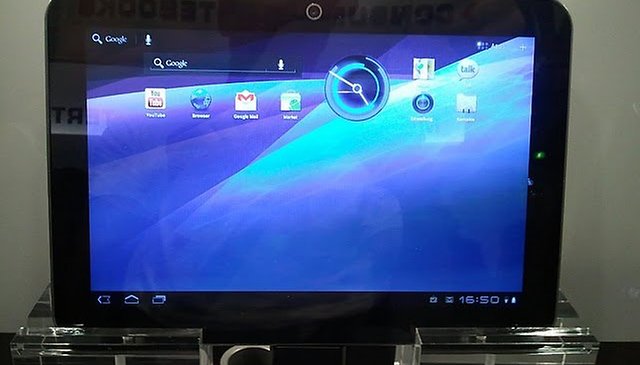 [IFA Exclusive] Toshiba AT200 Revealed to the Public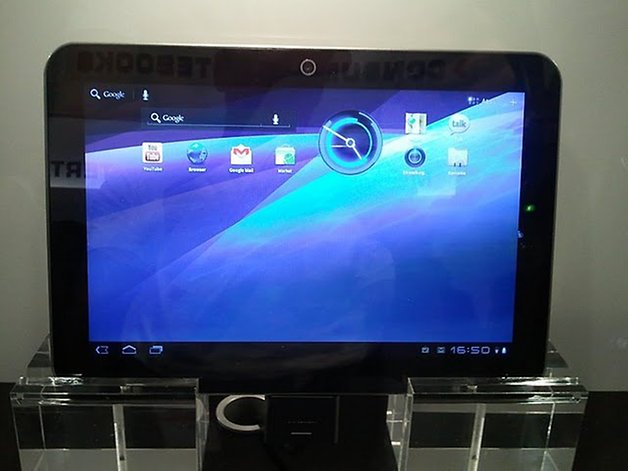 Just a few minutes ago, Toshiba finished its press conference at the IFA in Berlin. As they proudly displayed during the event, Toshiba has already won prizes in Germany for innovation with its glasses free 3D technology. This technology is now being implemented in televisions, computers and cell phones. But the thing that captured our attention the most was the Toshiba AT200.
This tablet is launching with Android Honeycomb 3.2 and the tablet weighs just 558 grams (compared to the 600 gram iPad). It also sports a 10.1" screen and a 1280x800 resolution with all the usual ports and connections (USB, microUSB, HDMI, SD slots etc.). In terms of speed and performance, the 1.2 GHz processor is a bit weak by industry standards, but the tablet comes with a full 1GB of RAM.
Here's how the Toshiba AT200 looks in full splendor: