 IFA Rumors: Top Things AndroidPIT Wants To See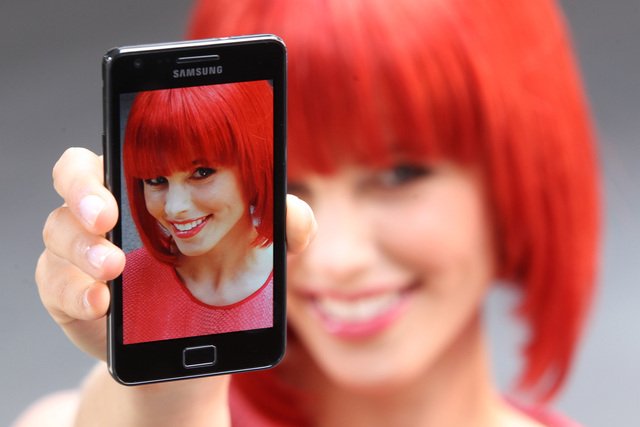 IFA is going to be big. Yesterday we talked about why this years IFA has us hot and bothered. But it's not just the 1,400 exhibitors and 230,000 tech fans that have us drooling in anticipation. It's the tablets and smartphones were expecting to see that has us excitedly stretching our typing fingers and training our dexterity. When the IFA kicks off in Berlin on September 2 it's going to be a non-stop tech-fest with something for every Android fan out there.
But we've still got a ways until the doors open on this years event and to keep us busy until then, we've had our bloggers scour the internet for the hottest rumors about what is hiding behind IFA bright red curtains.
Submitted for your approval, AndroidPITS top IFA rumors:
All but confirmed is a new smartphone from Samsung. But in the run-up to the release of Apple's Iphone5, what have the Koreans come-up with to take on the boy from Cupertino?
Reports out of Korea suggest we're going to be treated to monster of a phone/table hybrid. Running under the name Galaxy Q, the phone is supposed to feature a 5.3-inch screen and be aimed at the gaming market and multimedia segment. A 5.3 inch diagonal would make it the largest phone (If you can still call it that) currently available. Additional detail are sketchy but the monster screen on the Galaxy Q will supposedly feature Samsug's Super AMOLED Plus tech. making it easily one of the most impressive displays on the market today.
Speaking of Samsung rumors, word is out that we might be treated to a new version of Samsung's Galaxy Tab 7.2. While we haven't heard much about possible specs, all signs seem to point to it also sporting a Super AMOLED screen. While this isn't definite Samsung's clear focus seems to be on improving the quality of their displays. So expect to see a new Galaxy Tab debuting in Berlin next week.
Rounding out the tablet rumors expect Sony to finally lock down some details about their new S1 and S2 tablets. While we've already gotten a look at both Ipad-killers when they were announced earlier this year, IFA is the perfect venue to drum up hype by announcing more details and an official launch date (hopefully just in time for holiday shopping)
With just over a week to go we here at AndroidPIT can barely wait till the IFA kicks off. We'll bring you every minute of action starting on September 2. Check back later in the week to see what we've cooking up. We've got a couple surprises up our sleeves for the Android community.