 [IFA Video] 60 Second Review of Samsung Galaxy 7.7 Tab With Super AMOLED Display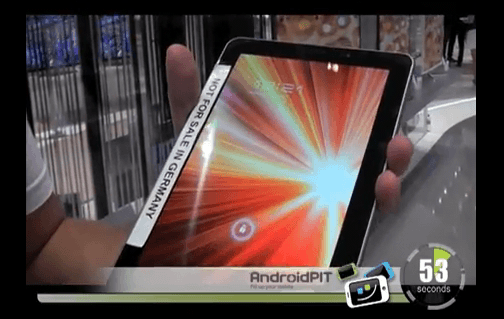 Our lovely AndroidPIT team has fought through the crowds of curious onlookers and reporters to the front of the line to bring you an exclusive hands-on video of the Samsung Galaxy 7.7 Tab. After the official press conference here at IFA in Berlin, we rushed to the Samsung booth to see what the latest tablet looks like in action with its Super AMOLED Screen and mega-thin aluminum body. Check out our 60-second review for the fastest and most to-the-point lowdown on Android devices you'll ever experience.
Liking our new speedy review format? Well, there's much more of it coming. AndroidPIT will be bringing to you no-bullshit hands-on reviews of yet-to-be released Android smartphones and tablets directly from the depths of the world's largest consumer electronics fair in the German capital. Enjoy and please comment on your favorite reviews!