[IFA] [Video] Acer Iconia Smart Hands-On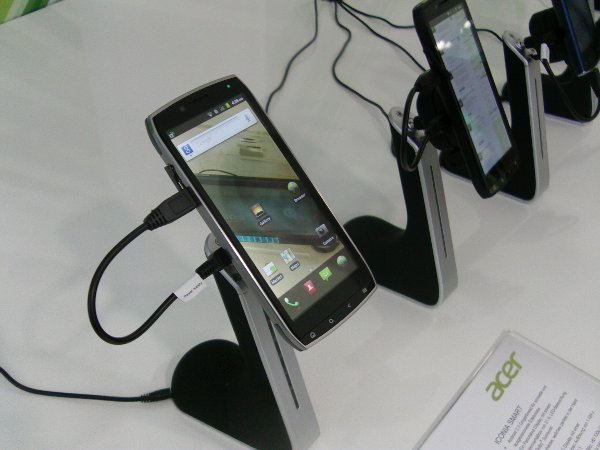 With so many new handsets making appearences on this year's IFA, its easy to get distracted. But one device I couldn't let slip through the cracks was teh Iconia smart. With a 4.8" Display and an uncommon aspect ratio, I was curious how the handset handeled and if there was a point behind braking with screen tradition.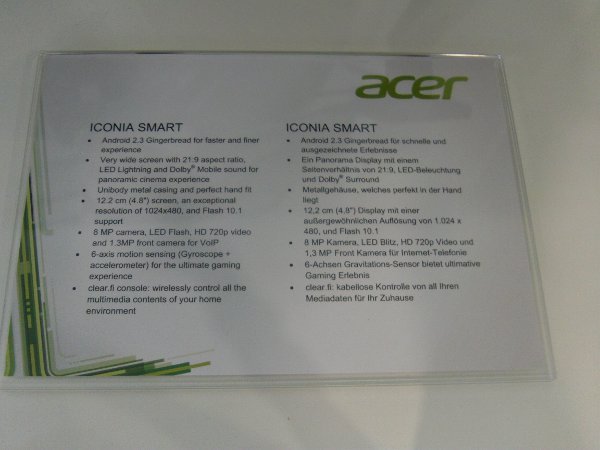 Personally, I can say the handset is very comfterable to use. Also the unusial aspect ratio has a certian "je ne se qui" but I have to admit, I'd need a couple more sessions with the device to decide if its the right device for me.
The performance of Acer's new smartphone is generally good however, I think Acer made a tatical mistake with their display. Next to their main display model, they had set up a second device with a slightly older firmware package. The second device displayed much poorer general performance and could leave visiters with the feeling that the device wasn't as polished as would be expected.
As you can see in the video, Acer did some tinkering with the firmware. While I did like some of the new options in the status bar, I generally prefer a stock Android system.
The new Acer Iconia Smart defentitly has something unique about it. Hopefully, we'll get our hands on a test sample to do a longer review in the near future.