[IFA] [Video] KT Spider Concept Combines Smartphone, Tablet and Laptop Into One!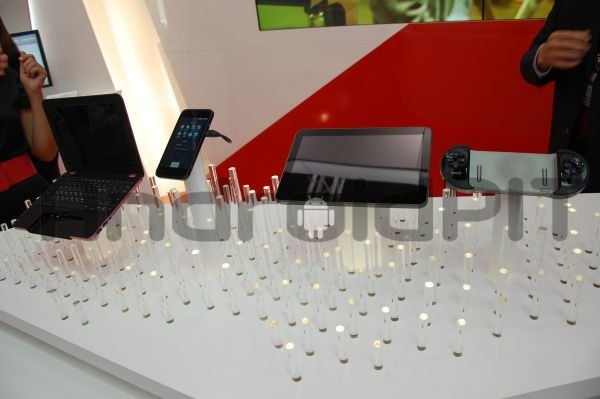 Just as we thought we'd seen it all: the Samsung Android notepad, LG's amazing 3D technology...a company we'd never heard quietly dropped a bombshell today at the IFA. With no fancy press conference, no celebrities and little fanfare Korea's KT company has launched its brand-new Android smartphone project dubbed the Spider Concept. It's a laptop, tablet, smartphone and handheld gaming device - all at the same time.
KT - a Korean telecommunications provider - has switched over from being a provider that launched the iPhone in Korea to making their own Android devices. Although KT is the largest provider in Korea, they are virtually unknown outside of Asia hence the lack of media attention in their direction. This is bound to change because this Korean company has just launched a real game changer in the Android industry. The Spider Android smartphone is at the center of KT's revolutionary Spider concept, which creates an efficient ecosystem for multiple devices.
Here's an interview with a KT representative about the device:
In the spotlight is the Spider Phone - KT's Android smartphone. It's a truly impressive device with the following specs:
4.5" Screen with 1280x800 Resolution
1710mAh Battery
QUALCOMM 1.5GHz DualCore Processor
16GB Internal Memory
Full HD Camera (8MP back and 3MP front)
141g
9.5m thin
Android 2.3.4 with customized KT UI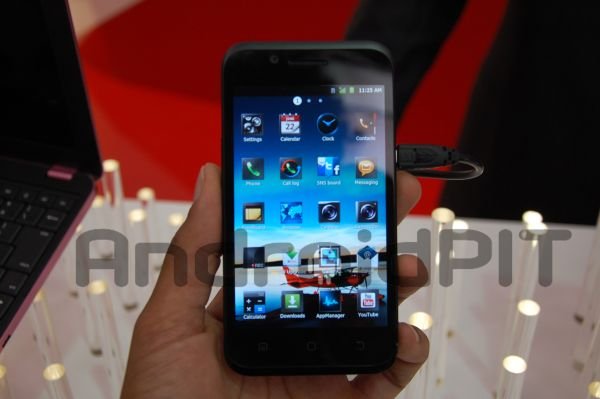 The most innovative and amazing part of the whole project is that the Spider Phone can be inserted into every single other device. Just pop the Spider Phone into the tablet shell and you get the Spider PAD with a 10.1" screen. You get access to all your apps, contacts etc. albeit on a much larger screen.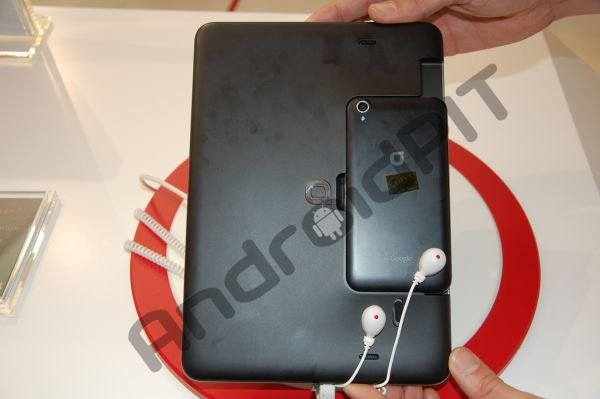 And this isn't even half the story. With the KT laptop shell, you plug in the Spider Phone into a special slot located where the touchpad usually is and voila - you've got yourself a Spider Laptop running off your Android phone. It's got an external USB drive so that you can attach a mouse or an external hardrive with ease. With the built-in physical keyboard, you get a full-site QWERTY keyboard with Android software. We tried out the laptop and it works perfectly. Not only is it a fully functioning Android laptop, but it is also fully compatible with all the Android apps on your phone.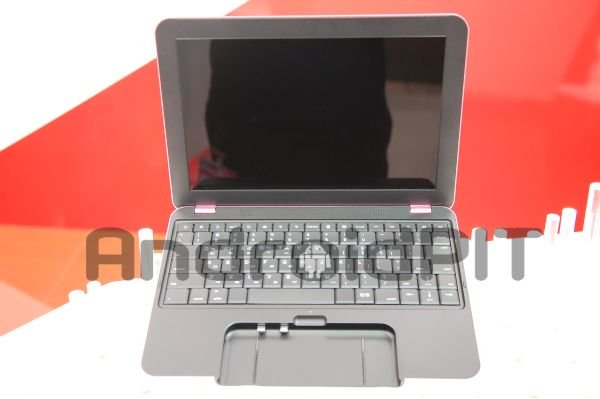 Last but not least, KT has also come out with a gamepad kit which turns your Spider Phone into a PSP-like gaming device. Again, you plug in the Spider Phone in the middle of the shell and you can then use the gaming butons and gamepad with the Android games on your phone. This is a great solution for racing, sports and action games where it is often difficult to contol the action with the touchscreen.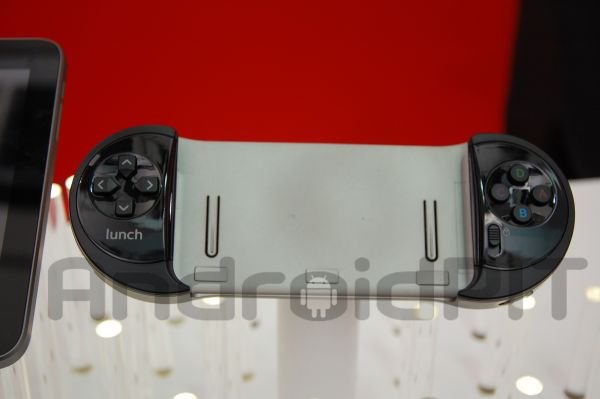 The Spider Android Concept looks like one of the best things we've seen here at the IFA thus far. So here are some more pictures for you to enjoy: