Ice Cream Sandwich: 15 Top Rumors About Android 4.0 [Part 1]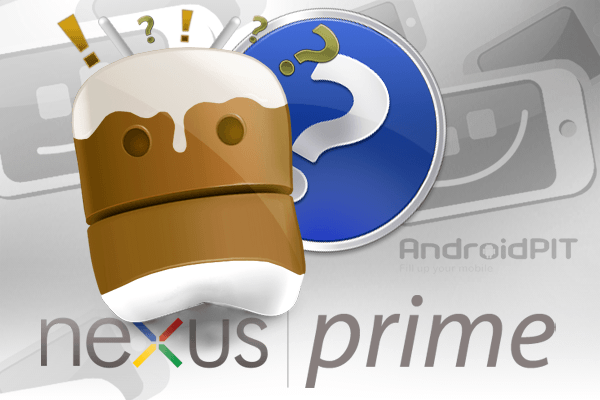 Nexus Prime/Android 4.0: This Wednesday, the world will finally get to see Google and Samsung's latest brainchild, when it makes it's debut in Hong Kong. After the original San Diego event was cancelled at the last minute, our collective blood pressure reached dangerously high levels. And who can blame us? After all, Wednesday's big Unboxed event will not only introduce us to the future of mobile communication but, if the rumours are to be believed, also the future of the Android OS.
Where are we going? What are we going to be talking about for the coming months, if not years? We've scoured the darkest corners of the Android community and put together a list of the most anticipated Android 4.0 features and you know what? We here at AndroidPIT have the feeling the Ice Cream Sandwich is going to taste real good.
1. One Operating System For Smartphones And For Tablets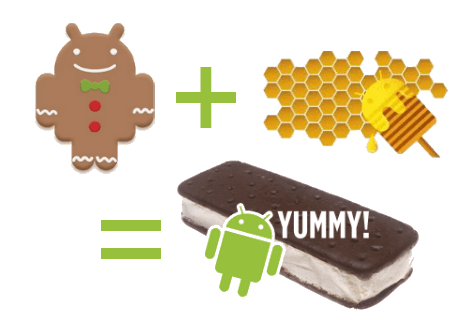 Android is growing and growing like it's going out of fashion. Every day the Google welcomes half a million new proud users of the little green OS to the Android community and, with numbers like that, it's no surprise that Android is now the leading mobile OS world-wide. This success is due in part to the fact that Android is more or less free for all smartphone manufactures. That's part of the reason that you can find Android on almost every possible electronic device; regardless, whether smartphone, tablet PC or even televisions–if they're electronic there's a good chance that they have a little Android inside.
But with such wide acceptance some problems have crouped up. Fragmentation among the Android distributions has made development difficult and with the huge verity of devices, displays and different processors, it's no wonder that the Android OS would eventually get stretched to its limit. Of course Google quickly recognised the issue and helped Android developers create multiple versions of their apps for the Google Market, assuring that every Android fan could benefit from the ecosystems diversity.
But when Google was forced to bring a tablet version of Android to the market to keep up with Apple's iPad, things got really complicated. This split the Android development team in two: One team was responsible for working on Gingerbread, Android's smartphone distribution, while the second developed Honeycomb for tablet users. Google helped maintain the strict break between the two Android versions by keeping Honeycomb's source code under lock and key, which did cause some discontent among the open source community.
Andy Rubin said "In order to stick to our time table [for honeycomb], we had to accept certain cutbacks with the distribution" addressing the release. "We don't want to waste time wondering what we would have had to do to the get software running on telephones. That would have required a ton of extra resources and would have push our timetable too far back."
After Gingerbread went live last December and Honeycomb in February this year, Google has attempted to bring both versions of the Android OS back to one central track. Ice Cream Sandwich is, according to Google's official statements, the result of those efforts.
Probability: 99.9%
2. Completely New User Interface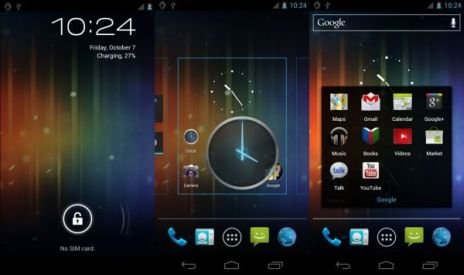 The internet is full of mysterious pictures claiming to be of highly anticipated Ice Cream Sandwich release and while many of time have been impressive, none have been confirmed. But there are indications, that the UI Google introduced us to in Honeycomb, is getting an overhaul for it's reincarnation as ICS. Improvements are said to include a 'Holographic UI', a new launcher, a new user interface for multitasking, more widgets (for example the new clock widget) and much, much more.
Probability: 95%
3. Android Will Go Completely Open-Source (Again)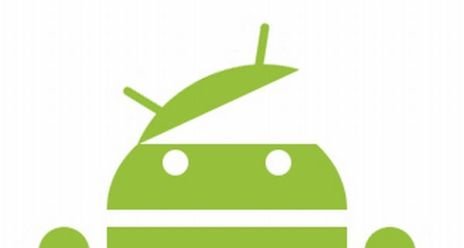 So called custom ROM's are massively popular in the Android community, but for tablet PCs, that hasn't always been the case. Honeycomb wasn't released to the Android Open Source project, a decision which causes its fair share of uproar in the open source world. Google justified its decision by stating that it didn't want Honeycomb to be ported to telephones like Gingerbread was quickly ported to tablets. In an effort to keep up with iPad-fever many developers had dumped underdeveloped tablets on the market with unstable ports leaving a bad tastes in many Android customers mouths.
But the OS community should expect a big fat ICS present from Google with their latest mobile OS. If true, then Android tablet PC customers will be able to load custom ROM, like the popular CyanogenMOD, on their tablet PC like their smartphone cousins.
Probability: 95%
4. Google Music Throws Down The Media Gauntlet

At, AndroidPIT we've always screamed from the rafters, that content is king! As most people already know, Apple has had huge success with their well rounded media offerings via iTunes, where almost any film, song, game, or app you can think of can be found.
Now, it seems Google is planing a drop in Apple main with a direct attack on iTunes. New icons have been spotted in the Android Market for a new music service, so it's more then likely that we'll be seeing a major announcement of the new service along with ICS.
Probability 95%
5. Multi-Core Optimisation For Fastest Smartphones To Date
Multi-core devices have been supported since Android 2.0 but the support wasn't native. Honeycomb brought changes in the Dalvik VM, Bionic Library and in other key components, allowing apps to tap into new levels of speed made possible by multiple cores.
With Ice Cream Sandwich, we could see further steps to optimise Android for multiple cores and improved performance.
Probability: 90%


6. Official Design Environment For OEM's
There were times that the AndroidPIT editorial team called out with one voice for an official design environment. It seemed like a basic step and given that the early freedoms of a development community with no universal understanding of how an app should look lead to apps, which were optical train wrecks, we're surprised it hasn't happened yet.
Things have improved drastically since those dark early days but with so many individual graphical styles (HTC Sense, Sony Ericsson Blur, Samsung Touchwiz, etc.) hard-coded into the various handsets on the market, it can be hard for Android verisons from OEM to stay up to date. Every time a new Android version hits the market the hardware producers have to get to work adapting it to their particular UI and no matter how fast the turn-around is someone is going to complain.
Google could help avoid these problems by introducing a design environment or engine which would ease the transition from pure Android to custom UI.
Probability: 60%
7. Whatapp Will Be Integrated In Android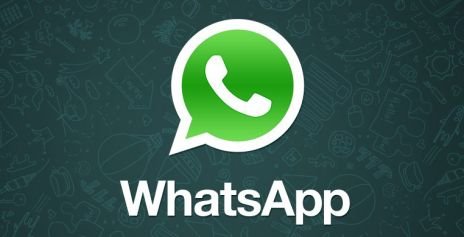 A couple of weeks ago we reported that well informed sources were spreading rumours, credible rumours but rumours none the less, that Google was planing the integrate the instant messaging service "Whatsapp" into future phones.
If true offering this type of integration would make most sense, when coupled with the launch of Ice Cream Sandwich. It would most likely be an integration of Whatsapp in the text message menu, allowing Android users to send texts via a data connection free of charge via their Gmail account. Android would then, at least from the perspective of the user, receive a major cost-benefit boost.
Our tip, that Google is planing a Whatsapp integration comes from a well positioned source, who up til now has declined to be named. Given that fact and the fact that no other sites have picked up on the story, we're not yet ready to declare this rumour as fact just yet.
Probability: 30%
Check back latter in the day for part 2 of our top Android 4.0 – Ice Cream Sandwich rumors!