 Ice Cream Sandwich Supports External Game Controllers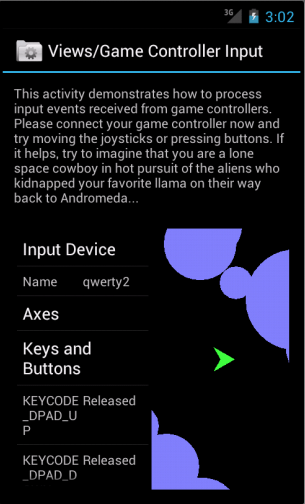 According to a screenshot linked to Reddit, the Ice Cream Sandwich emulator seems to contain a function that allows it to support Bluetooth-enabled game controllers, like the kind found on the XBOX 360 and PS3. According to the screenshot, all you have to do is turn your controller on to connect it to your Android. Cool, huh?
This could be a big deal as games become more advanced and smart phone screens become larger. Certainly one of the biggest complaints about Android games is the lack of joysticks trackballs or paddles on phones – which is undoubtedly why the Xperia Play has become such a big hit.
If anyone wants to check out this feature in the Android Ice Cream emulator, it's under Apps > API Demos > Game Controller Input.