"If Only It Were That Easy, Samsung"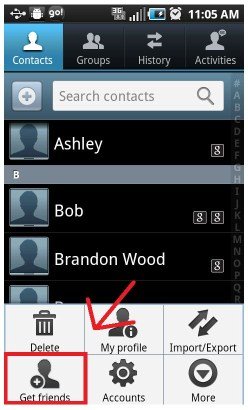 The stereotype is almost as old as computer technology itself (perhaps even older): nerds sitting all day next to the computer, with little or no contact to "real life" (whatever the hell that is) and therefore no friends. No, real friends, we mean. Is this an area where Android could help? Samsung says: Yes!
And where else would the lack of friends be more apparant than in the phone's contacts section. Is yours filled with just three contacts (therapist, mother, adult chatline)? Quickly press the "get friends" button and a new friend will appear!
As the Reddit poster writes, "if only it were that easy, Samsung."