 In the Battle for 3D Supremacy, LG Introduces a Game-Changer (Literally)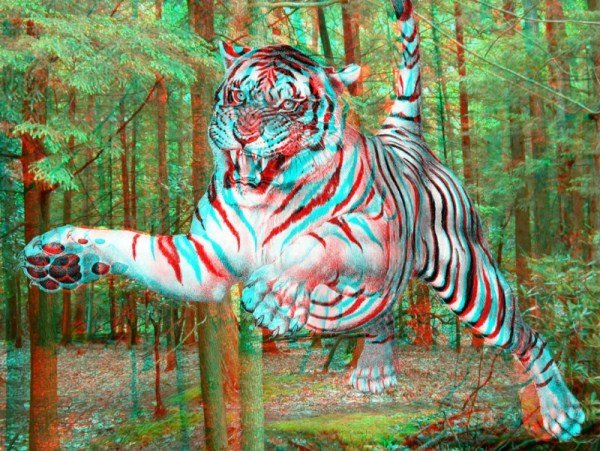 I've never been one to dismiss 3D phones as mere novelty. There is something truly unique about the screen of, say, the Evo 3D. Nonetheless, I've been disappointed by the number of apps on these phones that really show of their 3D capabilities. After all, what's the use of such innovative technology if there's no impressive content designed for it?
Now it seems like LG has gotten the memo and is actively taking steps to improve the 3D content for their LG Optimus 3D. In fact, the company has come up with such a smart idea that I wonder if it'll even some day soon push LG Optimus sales numbers above those of the Evo 3D. The company recently announced a new application that'll help game developers easily convert their 2D offerings into 3D. Called the 3D Game Converter, the software will also be introduced at this year's IFA in Berlin. According to LG, over 50 compatible 2D games will be easily and automatically converted to 3D using the tool.
"LG's 3D Game Converter automatically recognizes the depth information based on the location of each object and separates the 2D graphic images for each eye," according to LG's Dr. Henry Nho. "Using the existing depth information, the 3D Game Converter generates two different images — one for the foreground and one for the background."
Potential customers can expect a slightly refurbished version of the Optimus 3D to be released in October of this year and 50 additional games by the end of this year.
The company also announced a partnership with National Geographic that sounds quite interesting. Apparantly, six photographers from the renowned nature magazine will be taking photos with their LG Optimus 3D phones in order to "show the world the benefits of full 3D." The results of this venture will also be on display at this year's IFA.
All of this has me wondering whether HTC is going to step up their game and commit to expanding the content available for their Evo 3D. Not only will the LG Optimus 3D have this potential game-changing app, it also has more exclusive 3D titles from Gameloft – a total of 17 games, in fact. If HTC doesn't do something soon, they'll risk playing second fiddle to the mutli-dimentional powerhouse that will soon be the Optimus 3D.