In the US, The iPhone Is Still Smartphone King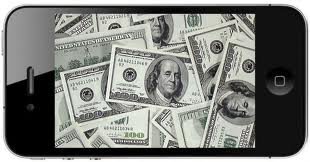 (picture from iPhone Antidote)
While it might not be a secret that I am particularly hard on Apple, there's no denying the sucess of their company and their products. Steve Jobs (RIP) really took smartphones to an entire new level, and if it weren't for him, our Android phones would look like Blackberrys. I'll certainly be the first to give credit where credit is due, and after hearing today that the iPhones US market share has DOUBLED from a year ago to 44.9 percent, I must admit that I'm very impressed.
This of course isn't great news for Android US market share, as it has slipped from 50 percent to 44.8, but that's not what I wanted to focus on in this particular article. Although we are talking about a TINY amount (44.9 vs 44.8), it still amazes me that with just the iPhone 3GS, iPhone 4, and iPhone 4S that they still manage to (in the US) outsell ALL of the Android devices combined. That is not an easy feat.
Not only that, but Apples quarterly results were WAY higher than Wall Street's expectations, with shares up 8%. Not only does it seem that Apple's customers are extremely loyal, their user base is expanding, and should keep Android on its toes. Apple is RELENTLESS when it comes to marketing, and if Android wants to stay toe to toe with Apple, they will need to become a lot more agressive in their marketing strategy, user experience of OS, and learn to handle the fragmentation issue more effectively.
All I can say to Apple is...RESPECT. Android has A LOT of phones available for consumers, and to see that Apple can effectively still outsell all those phones with only 3 of their own does deserve praise.
Let's just wait and see how the Samsung Galaxy S3 and the next Nexus phone can affect those numbers :-D.