 India's $35 Tablet Launching Today – Why It's a Big Freaking Deal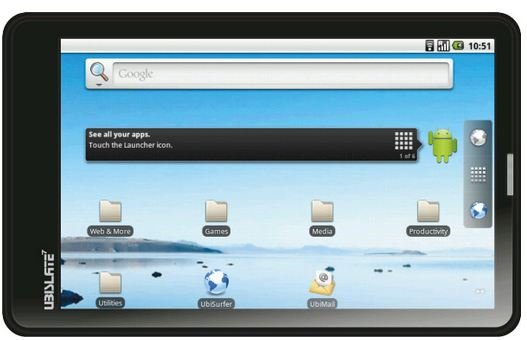 Bloggers were baffled by the idea of a $35 tablet from the get-go. India's new foray into cheap technology has been called "crapware" and worse. But the new tablet, named Aakash, is also winning support for its ultra-low price and big ambitions.
Manufactured by the UK-based Datawind company, Aakash is a 7-inch Android tablet rocking Froyo. It weighs 350 grams, has 256 MB of RAM, two USB drives, a 2GB SD memory card and a 32 GB expandable memory slot.
If those stats don't sound impressive to you, consider this: it's possible, at some point in the near future, that this tablet will be available for the insanely low price of $10. Yes, that's right, the government says it expects the $35 price to gradually drop down to $20 and ultimately $10 a piece.
A $10 tablet out there, no matter how basic, could certainly disrupt the Android tablet scene. The device is currently targeted to students ('natch) but when the price falls even more dramatically, I can see these being adopted by folks in rural villages, which would probably lead to more Indian engineers and developers. In other words, this thing is going to change things, dramatically. What do you think?