[Infographic] A Day in the Digital Life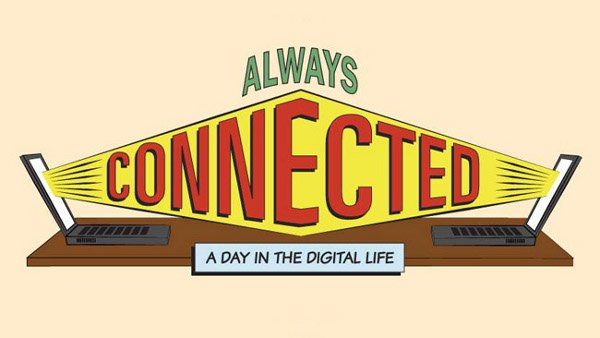 Are you at work? Did you just awkwardly close a viral video on Youtube as your boss passed by?
Well, if so, consider yourself normal. According to this infographic, 15% of folks watch viral videos at work, while 25% watch news clips. It's all simply part of a day in the digital life – a day that often begins by checking apps on your smartphone, surfing news on a laptop at breakfast and then continuing to work where, you guessed it, the screen again takes center stage.
In this cartoon, we follow one day in the digital life of someone: anyone, really. Whether for good or bad, I think we can agree digital devices monopolize our lives.
How many of these digital interruptions are built into your day?