[Infographic] HTC Has Most Advanced Android Phones On Market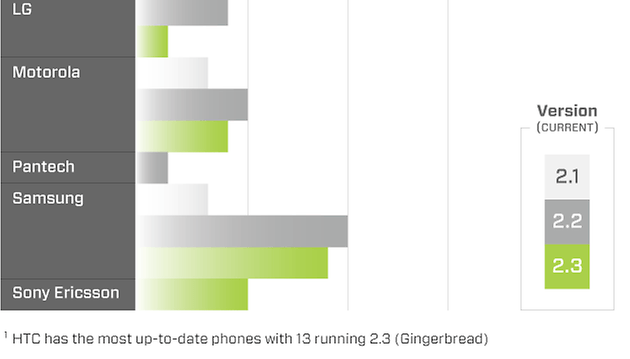 When the Smartphone manufacturers joined forces and created the Android Update Alliance, it was assumed that the group would help move the Android community forward uniformly. But apparently that hasn't been the case. It seems that the Taiwanese HTC has managed to gain a foot up on their allies and can claim the title of the company featuring the most advanced Android phones on the market.

The nice folks over at Android and me tracked the statistics and came up with a series of snazzy info. Graphics providing an excellent overview of the field.
The numbers brake down like this: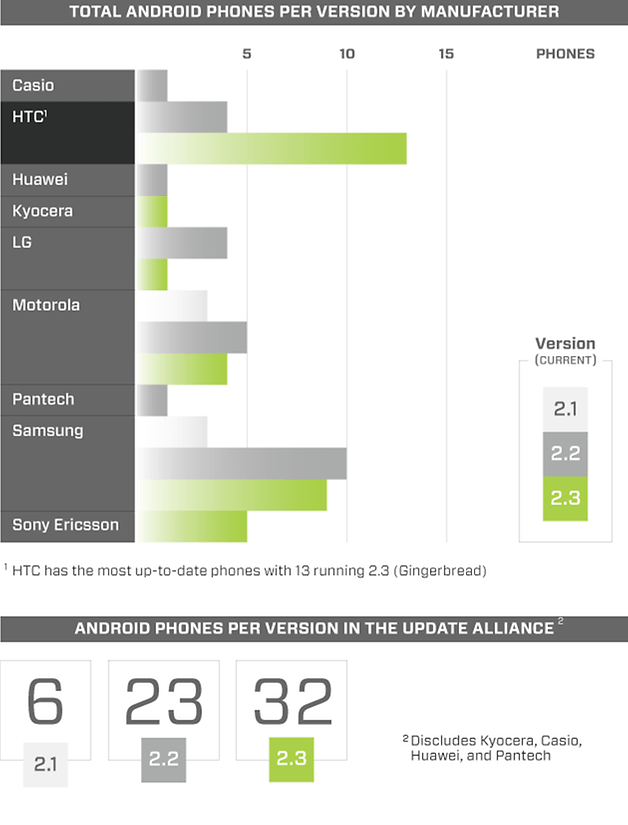 HTC and Android 2.3 lead the charge of the AUA. The maker of the Evo 3D has a whopping 14 phones sporting the latest in Gingerbread fashion. Following on HTC's heels is Samsung with a comfortable 9 phones boosting the latest Android distribution.
Graphic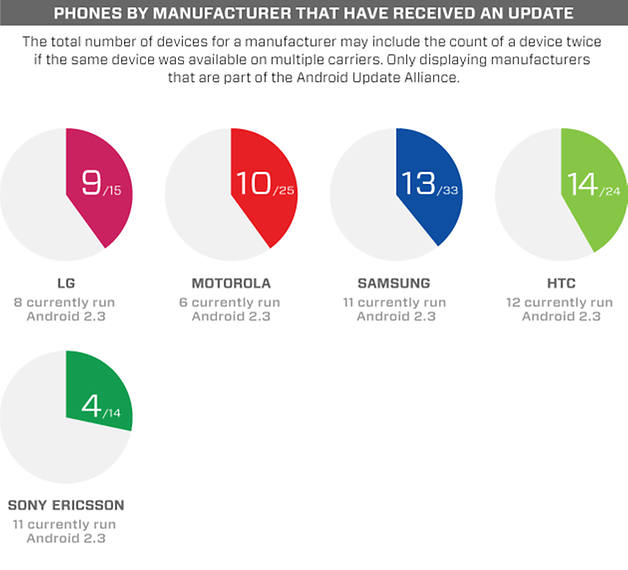 On the carrier side of the equation the pictures is a little less clear. Sprint leads the way with five phones. In general the available variety on domestic carriers does not match the production offerings of the largest providers on an international level.