[Infographic] How Moms Use Android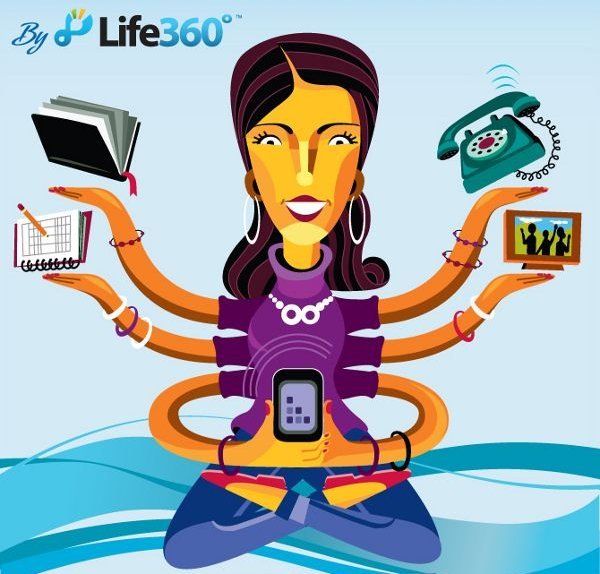 We talk a lot about how Android phones seem to be geared towards men, with lots of advertising actually geared towards pubescent boys (what with all those decapitated cyborgs and flying phones) so it surprised us to read that Android is actually by far the most popular smartphone device among…moms. Yup, according to an (admittedly small, 500 person) survey by the analytics firm Life360, moms who use Android outnumber moms who use the iPhone 3-to-1.
There are some other interesting statistics in this infographic produced by Life360, including details on how often moms use their smartphones and for what purposes. Not surprisingly, many moms say they bought their smartphones so they could more easily monitor the safety of other family members. And these moms seem quite committed to their phones! Only 11.8% would give up access to their phones for a full day for a fancy dinner at their favorite restaurant. They also use their phone often: 44% say they use their phones 1-5 times per day to check in with family members. Moms also think that soon the whole family will soon be as addicted to phones as they are: 57% say all of their family members over age 13 will probably have a smartphone in the next 18 months.

Okay, so the infographic is a little cheesy, but its still interesting to think about just how big the market is for smartphones. Perhaps Android could be even more successful if they spent a little bit more time marketing phones to Moms.