[Infographic] In The World Of Android Apps, Who's Side Are You On?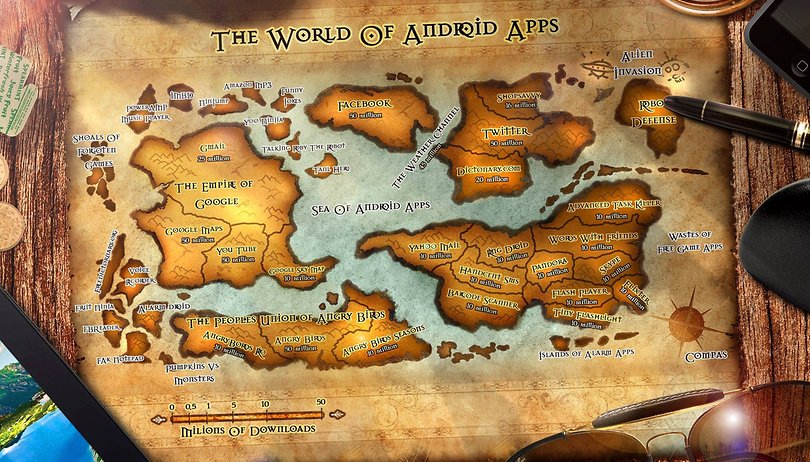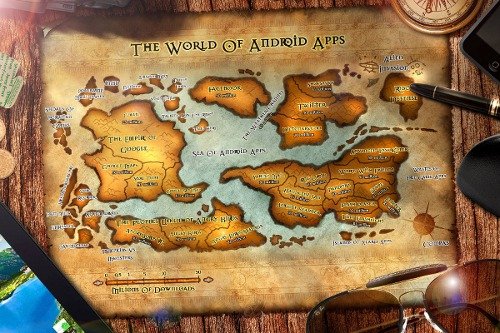 Have you ever wondered what the Android Community would look like if it were say an MMORPG like World of Warcraft? I haven't either. But some people apparently have and you know what? The results of their ponderings are kind of cool. Using figures from the Android Market, a group of intrepid Android tablet fans set out upon the Sea of Android Apps in a noble quest to map the World of Android. Their voyage was a dangerous one. But having braved the Wastes of Free Game Apps and fending off the constant onslaughts of The People's Union of Angry Birds they have returned with the following infographic to show us the very face of our community.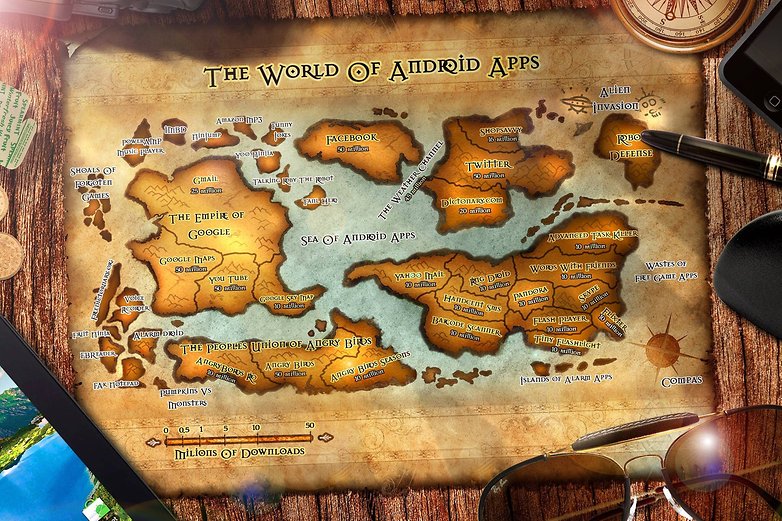 (Picture:androidtabletfanatic.com, click for larger version)
While the map is easy enough to read, for all of you who weren't boy scouts a quick explanation: the apps are group roughly thematicly with their size determined by the number of downloads a particular app has. Okay, so the sizes don't match up 100% but there's always going to be a bit of Cartesian distortion.
In any case, after giving the map some careful consideration, I have to admit I'm a resident of the Northern Social Hemisphere and make my home on the Isle of Facebook. But at least I don't come from the Dark Mountins of Twitter. That place is scary... And not all is peacful in the Android community. Keen observers will notice an iOS hord massing in the North East so every man to his bow! War is coming.