 [Infographic] PayPal Mobile Payments Explode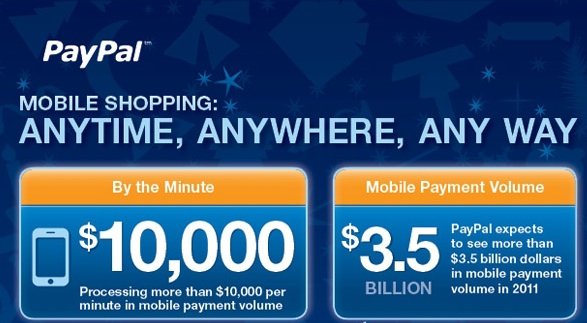 Paying for stuff online is so 2010. Welcome to 2012 - the year of mobile shopping. PayPal, the brainchild of eBay and the king of online payments, has just disclosed some interesting figures on the exponential growth of payments via cell phones. While we are still patiently waiting for NFC to hit the masses, PayPal is already banking on mobile payments to the lead the way to a brighter and more effecient future. More and more people are comfortable paying for plane tickets, goods from eBay as well as doing a good chunk of their online shopping from the comfort of their smartphone.
Raking in over $10,000 per minute in mobile payments, PayPal is making record profits even before the holidays hit. Some guy in Texas even went so far as to dish out $40,000 via his smartphone to buy himself a backhoe back in October. Based on current projections, PayPal is going to go through the roof come holiday season. On this year's Black Friday, there will be enough money flowing through the interweb to make an actual trip to the mall at 3AM totally unnecessary. Hopefully, this upcoming stampede won't involve any people getting mowed over by customers thirsty for the latest gadget.
Keeping in mind the rumors about PayPal coming to the Android Market, it looks like things are on the up and up. If the Android Market starts accepting payments via PayPal, just imagine what that will do to their profit margin.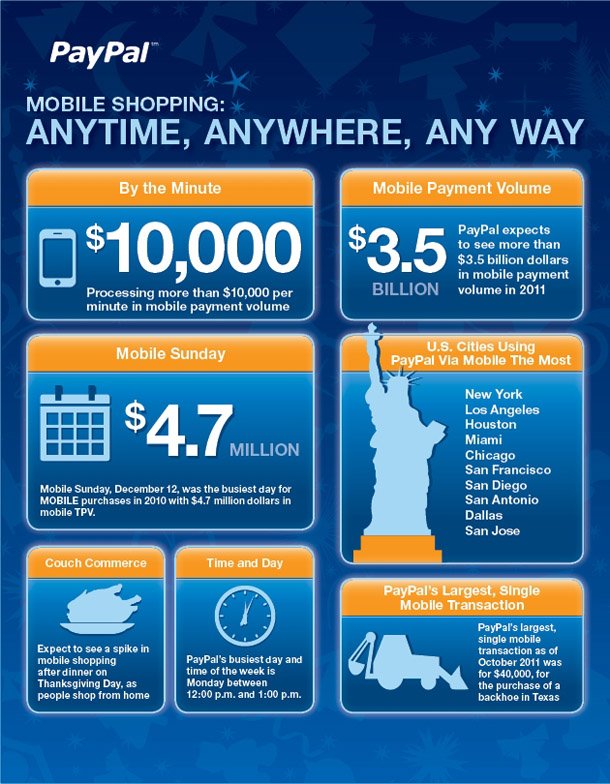 Related:
PayPal Introduces Check-Scanning for Android
[Infographic] The Future is "Frictionless"