 [Infographic] The Evolution of Social Networking Sites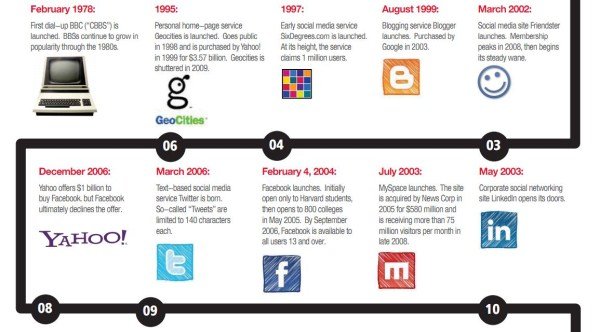 From a computerized bulletin board system to the sophisticated Facebook interface we use today, social networks have gone from drab to fab in just over two decades. Their humble beginnings were little more than words posted to a digital refrigerator door. These then developed into websites that promised to link users to old classmate — like Reunion.com and classmates.com– blogging networks like Blogger which linked users on arguably the most intimate of terms, their own thoughts, and, finally, the Facebook and Twitter sites we use and love today, the former of which seems to have incorporated the "Classmates" aspect with the intimacy of a blog.
Throughout their short history, digital networks like Facebook, MySpace and Twitter have been plagued by lawsuits and privacy concerns, but have continued to grow despite their condemnation in the media and users' oft-conflictual relationship to them. I can't count the number of friends I've had who've sworn off Facebook only to come crawling back after their own self-imposed technological deprivation. It seems no matter how much bad press gets thrown their way, these sites will continue to see huge gains; Twitter, amazingly, now counts more than 350 billion Tweets per day, while almost 10% of the world's population has a Facebook page.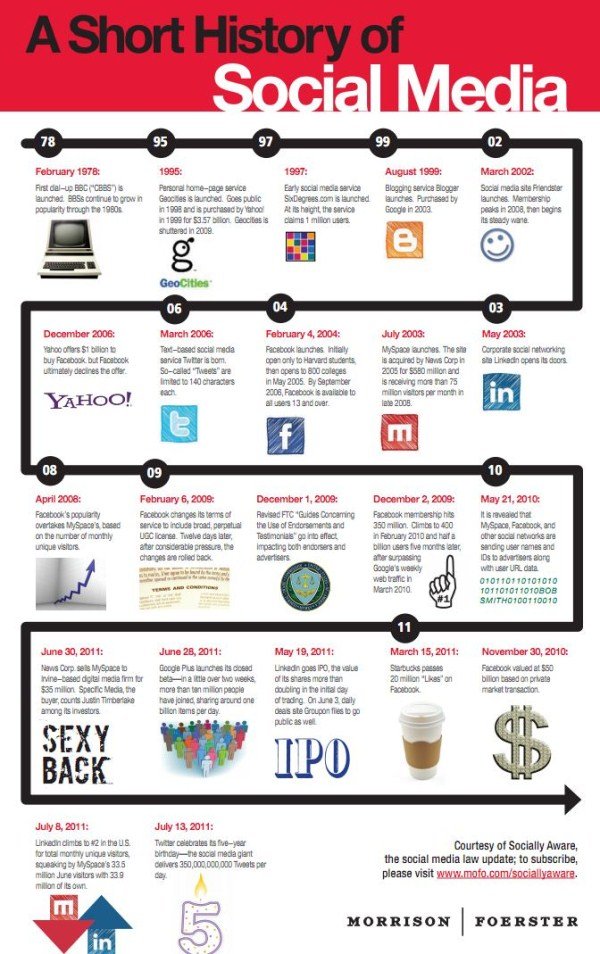 What do you think the future holds for these networks? Let us know below!