 [Infographic] The Evolution of the Google Nexus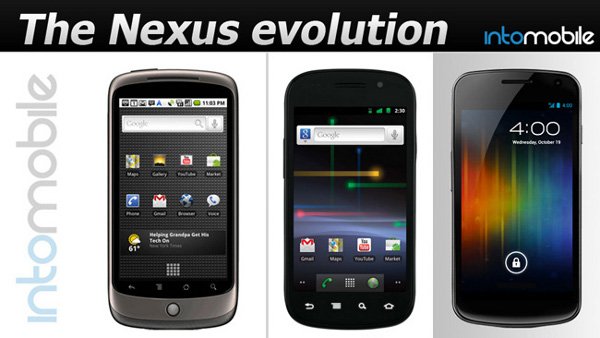 The website Into Mobile has created a nice infographic which compares all of the previous versions of the Nexus to the newest device. In most areas, the evolution of the Nexus seems quite natural, except for the fact that camera megapixels have curiously stayed the same throughout all versions – although we still strongly suspect the camera on the newest Nexus to be vastly superior.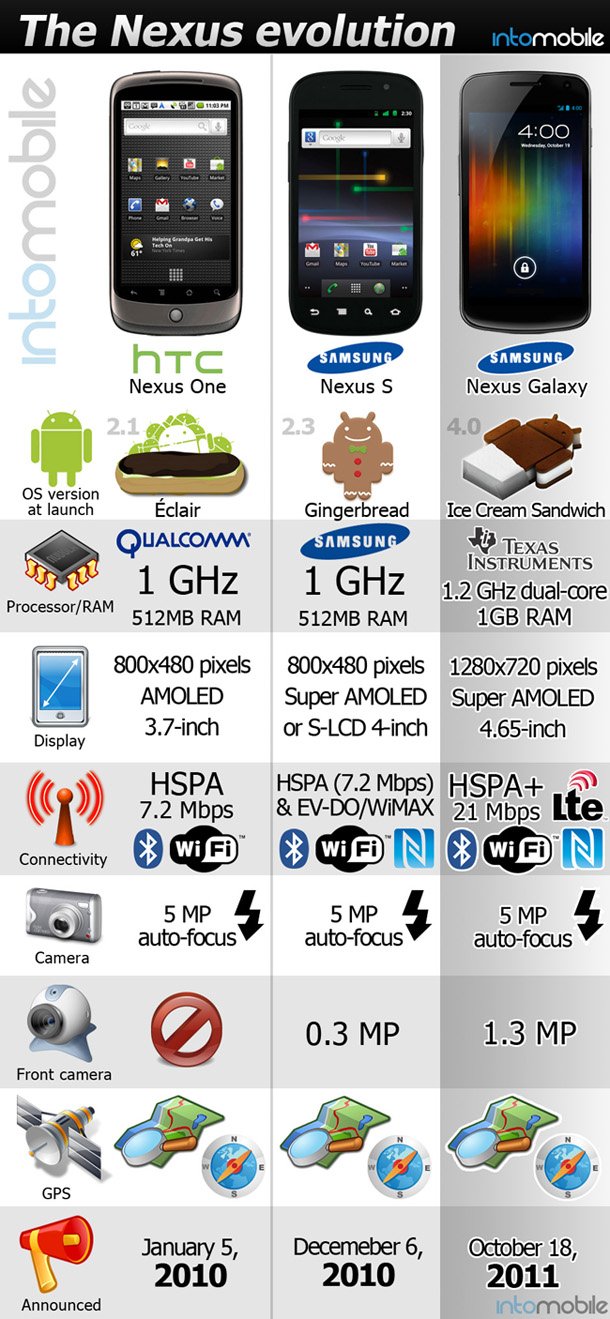 My opinion: Many are grumbling about the fact that the Galaxy Nexus lacks Gorilla Glass. So what? It might have a screen that's just as break-resistant as that of Gorilla Glass. Also, it seems premature to complain about the word "Plus" going missing from the Super AMOLED description when we don't actually know if this means the display will suffer.
In the end, the sum of the Nexus is more than the parts. The technical aspects of the original Nexus were not necessarily top-of-the-line and yet the device nonetheless by far the best feeling Android on the market at its release.
Also, the GPU on this device is not-so-hot. But my response, again, is "so what?" The graphics performance on past Nexus devices has still been able to more than keep up with the most demanding games despite their benchmark ratings.
The Galaxy Nexus will likely be a very damn good Android smartphone, much like the original Nexus One. It will likely be my second Nexus.