[Infographic] The War Between Android and iOS Over Mobile Advertising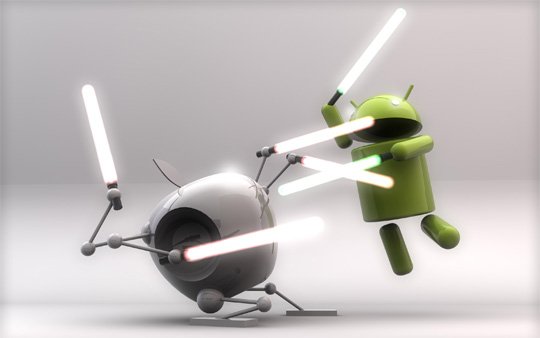 According to Berg Insight, the mobile phone advertising market is expected to reach 12.4 billion by 2014, and is growing at a rate of 45% per year. The big players in mobile OSes, including Android, iOS, RIM, Symbian and Windows continue to battle for mobile advertising market share and now – thanks to a cool, new infographic – we can take a look at who is winning the war over mobile advertising revenue.
Of course, ad revenue is extra important to app developers who'd like to offer their apps for free in Android Market and still make a bit of money. So which platform is more lucrative for these developers? Let's take a look!
But first, a quick primer on the language in the chart below:
Effective cost per mile (eCPM) measures the revenue a developer makes every 1000 impressions of an ad in their app.
Global Fill Rate is the percentage of ad impressions that were populated by an ad.
Click-through rate (CTR) is the percentage of ad impressions that generate a click.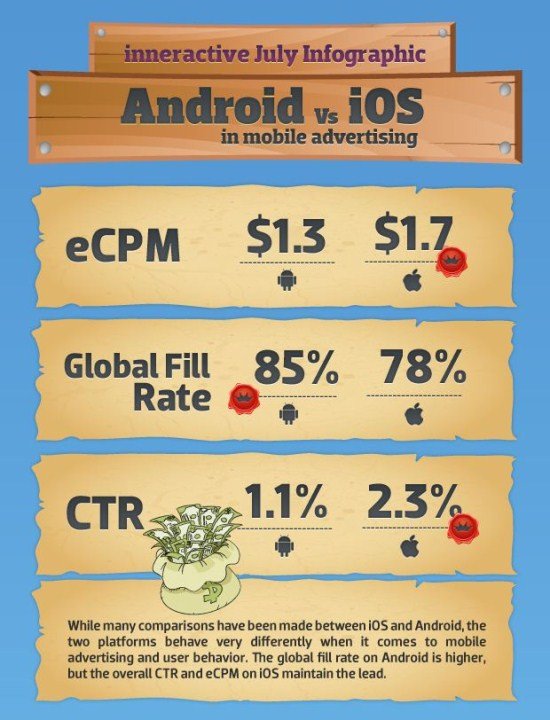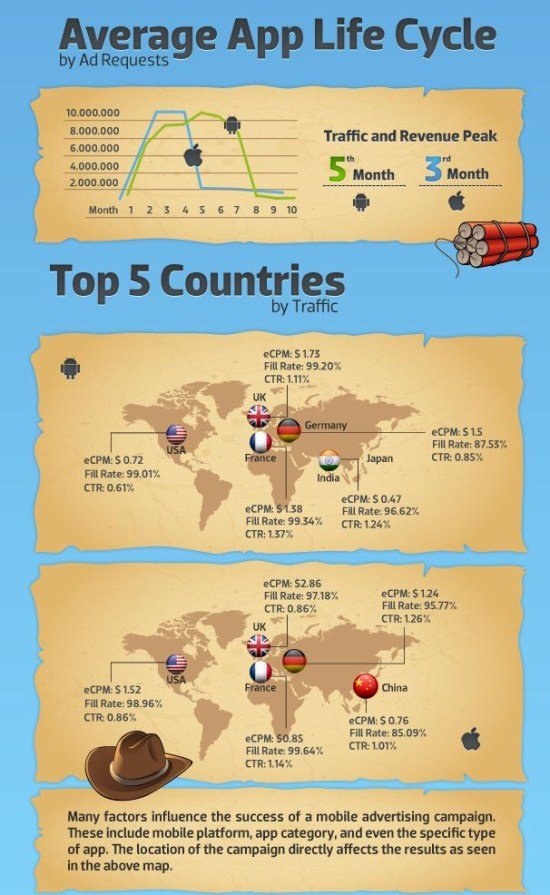 It looks like it's a draw so far. When it comes to effectiveness, iOS is still king – but just barely – with more users choosing to click on ads that pop up on their iPhones than on their Androids and developers seeing a bit larger share of revenue from mobile advertising on iOS than on Android's OS. Android apps, on the other hand, seem to stay popular for longer and have a better global fill rate than iPhone apps.