[Infographic] Who's Suing Whom! So, Apple is suing HTC (and winning! yikes!) HTC, of course, is also counter-suing Apple (though the journalists don't seem to write too much about that). Samsung and Apple are also suing eachother. Microsoft, meanwhile, is suing Motorola who is suing Apple who is also suing Motorola. Sony and Kodak are suing eachother, as is Qualcomm and Nokia. Google, surprisingly, isn't suing anyone (at this particular moment in time).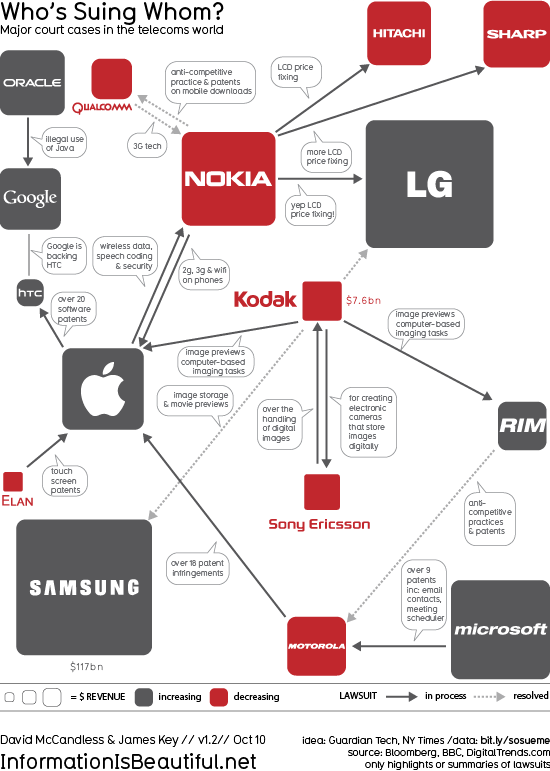 Pouring over this chart, it's interesting that what seems to get the most press coverage is Apple's suits against a number of cell phone manufacturers (some of which oddly haven't been included here) while, in fact, everyone is suing everyone. Sure Apple is suing Samsung and HTC but those companies are also counter-suing Apple.
What does it mean that in this day and age, the threat of lawsuits seems to be providing more fodder for blog posts than actual innovations? Is this simply a by-product of the explosion of growth in smartphones? Or have things gotten a bit out of hand?
UPDATE: I realize the chart is super old, but many of these lawsuits remain active, so I still think it is relevant. Newer lawsuits include Apple's suits against Motorola and Samsung.