Insanity: Apple Successfully Blocks Sale of Galaxy Tab 10.1 Across the Whole of Europe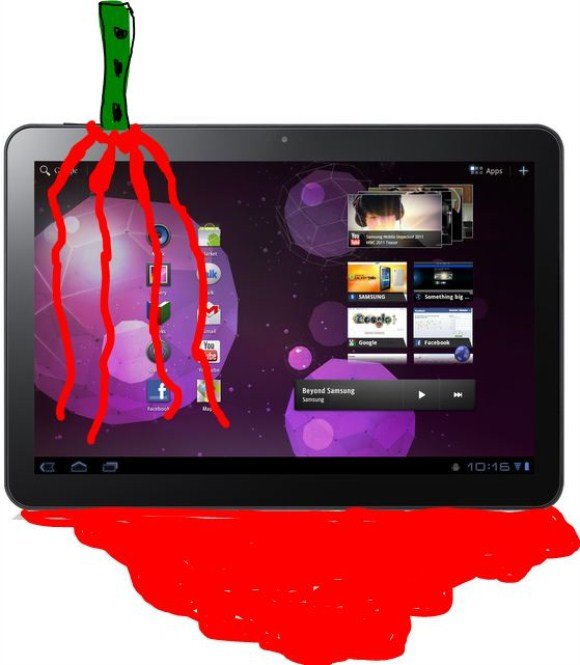 A German court has just ruled that Samsung cannot sell it's Galaxy Tab 10.1 across the entire European continent. The tablet, which launched in Britain last week, must be removed from shelves. Samsung is going to have to stop their entire marketing campaign, too.
Samsung, understandably, is a bit pissed off. Kim Titus- Samsung Director characterized the suit as an attack on Samsung's intellectual proporty, arguing that the company wasn't even given the opportunity to argue their case.
"The request for injuction was filed with no notice to Samsung, and the order was issued without hearing or presentation of evidence from Samsung," Titus responded. "We will take all necessary measures to ensure Samsung's innovative mobile communications are available to customers in Europe and around the world."
I sure hope they find a way around this. Unfortunately, due to pan-European laws, what's decided in the Regional Court of Dusseldorf affects the entire continent. You better believe Samsung will be counter-suing. Till they succeed, we all must suffer.