Inside the World's First Store Dedicated Exclusively to Android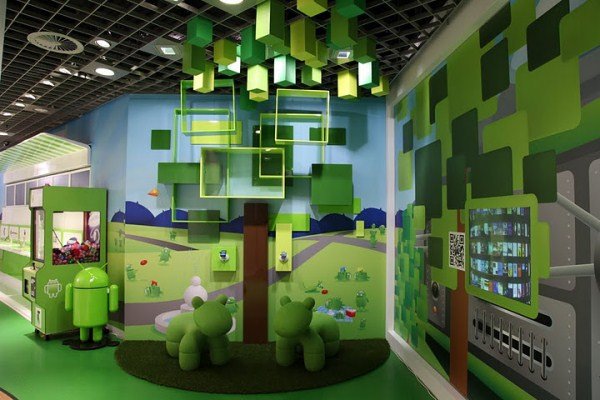 AndroidLand, the world's first store dedicated exclusively to Android, opened today in Melbourne. The store was brought to life by Google Australia and the Australian telco Telstra, and it's filled with enough gadgets and high-tech wizardry to get any Android fanboy's heart racing.
Besides incredibly cool wallpaper and props, the store features an interactive spaceship zone with a flight simulator that's hooked up to Google Earth software, a giant screen on which visitors can play Angry Birds and an Androifify station. Of course, what most people will want to do is play with phones and, on that end, AndroidLand has handsets on display from Samsung, HTC, Sony Ericsson, Motorola and LG – basically all the big players. I'm assuming they've got a few Galaxy Nexus devices to play around with as well, but couldn't confirm.
The store looks gorgeous and we just wish we could sit under that pixel tree all day and play with those devices. Check out more pictures below: