 Intel Demos First Android Tablet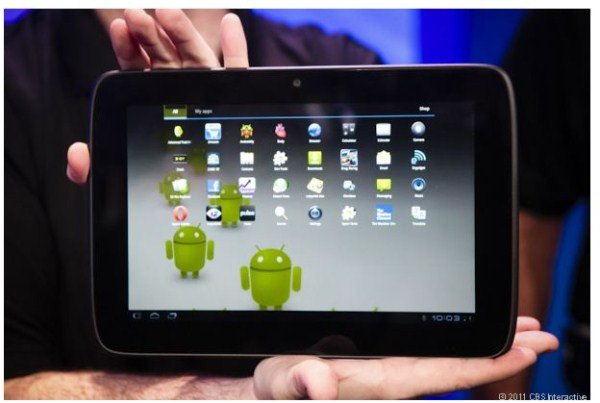 (Photo by CNET.com)
Intel unveiled its first Android tablet running on "Medfield," an upcoming Atom chip for smartphones and tablets, and also discussed their strengthened relationship with Google at a conference in San Francisco.
At the Intel Developer Forum, Intel Chief Executive Paul Otellini shared the stage with Android leader Andy Rubin to announced the continuation of their "strategic alliance." Otelli then showed off an Android tablet running on a next-gen "Medfield" chip, designed to compete with ARM.
The Medfield Atom chip is one of Intel's most power-efficient. It contains a single processing core, as opposed to the more power-hungry dual-core atom Atom chips used in Netbooks, and will be available sometime in 2012.
Rubin then announced that Android would be collaboating very closely with Intel to ensure that Androids are optimized for Intel architecture. "Going forward, all future releases of Android will be optimized everywhere from the very low levels–at the kernel, taking advantage of memory management and all these great features of the low-power IA [Intel] architecture, all the way up to multimedia, 3D graphics–everything that's part of a system-on-a-chip today."
This is a reversal for Intel, who were previously committed to the MeeGo operating system until it went bust. Intel was then very focused on collaborating with Nokia and Microsoft. Google seems to be the next logical choice.
Intel-based Android phones should be available in the first half of 2012, according to Dave Whalen, one of the managers of the company's phone division.