Introducing the Quintuple Core Nvidia Processor from the Future!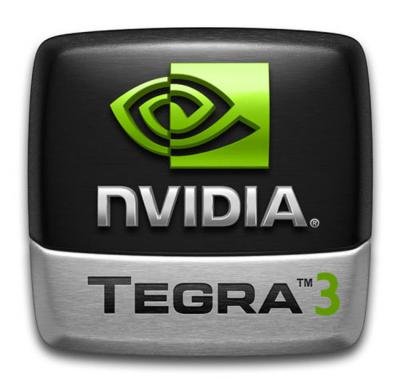 It was not until early September that Nvidia CEO and president Jen-Hsun Huang said in an interview that his company would release the first Android tablet running on a quad-core processor. Now we learned today that the tablet will actually be run by five (!) processing cores.
Employing a process dubbed Variable Symmetric Multiprocessing technology, the fifth core in this chip was created using a special low power silicon process to execute tasks like music and video playback, RSS reading and loading web pages, all at extremely low frequencies for amazing battery life.
In addition to this fifth core, there are four other cores that are designed to consume less energy as well, while using higher frequencies than their dual-core counterparts.
According to Nvidia, the advantages of quad or even quintuble processors are the following:
Lower energy consumption
Faster loading times for Web Computing
Higher Performance for Demanding Applications
Faster multitasking
Higher quality games
To break it down: more cores are better if the software is properly configured to them. Quad-core processors, whether in mobile or other devices, deliver significantly better performance in the following areas:
High quality video processing
Image Processing
Audio / Video Transcoding
Physics Simulations
Productivity Apps
Many forms of data processing standordbestimmter
Face recognition
Stereo 3D games and applications
Virus Scans
Data Compression
Clearly, the future lies with multi or quad-core processors for better, faster and more energy-efficient performance. As a result, developers in the future will have the opportunity to create more technically demanding applications to provide a completely new experience on mobile devices. And, since the chip will work more efficiently, the battery life will be extended. Oh, how beautiful
Here are some nice graphs of the chips' performance and a video that show the processor's impressive speeds in action: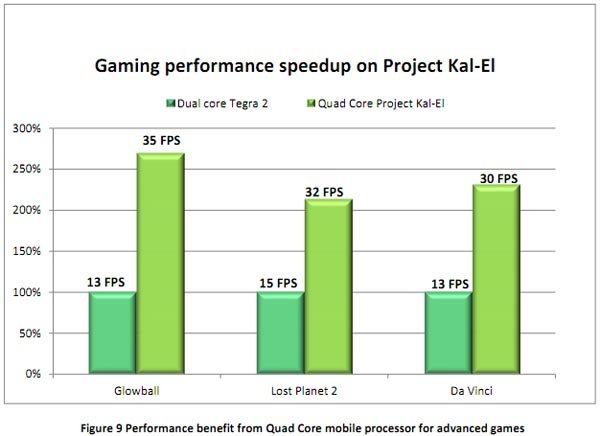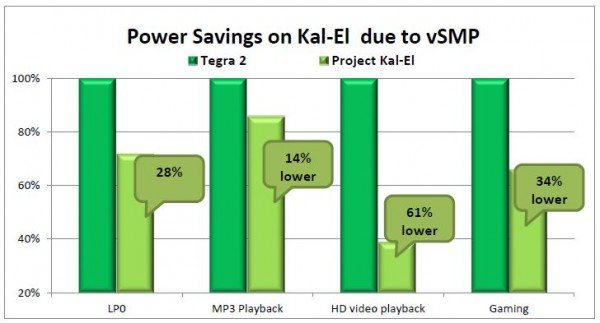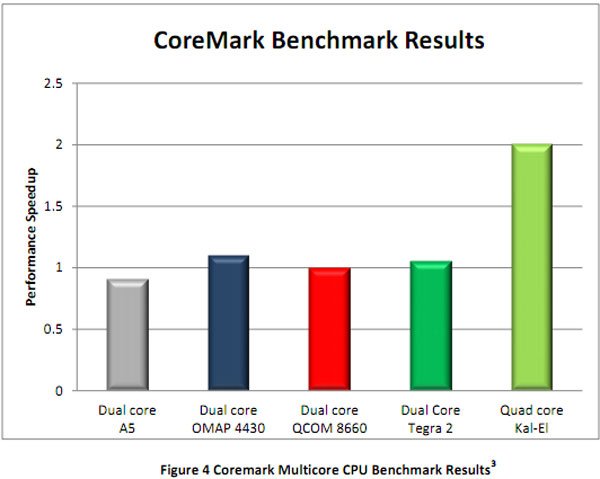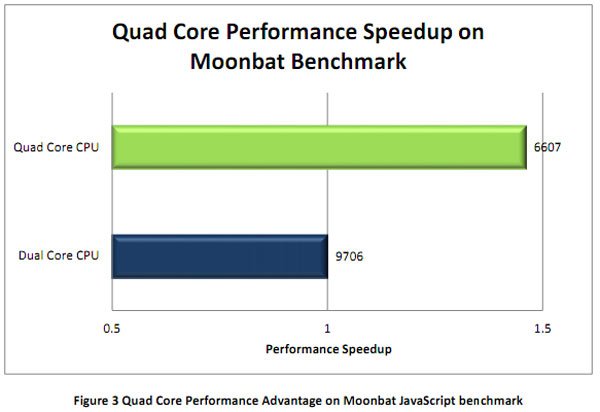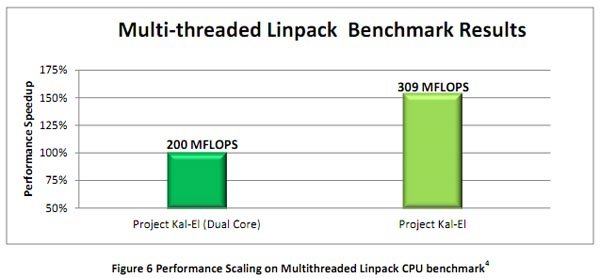 Video: NVIDIA Project Kal-El Demo: Glowball