 Is Fusion Garage's Grid10 Tablet a Pile of Junk or an Economical, One-of-a-Kind Alternative to Android Tablets?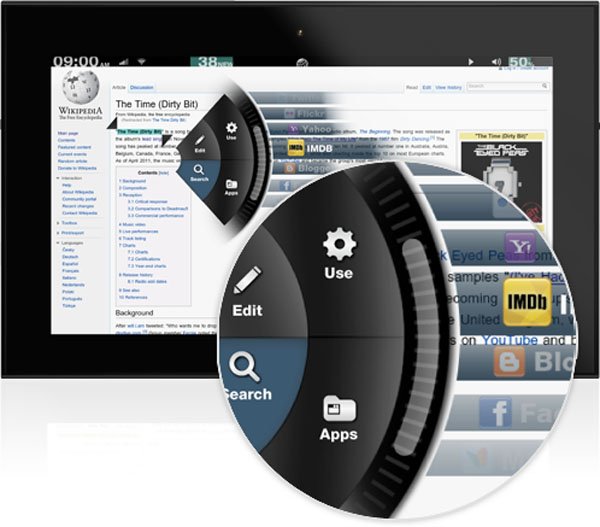 Fusion Garage's Grid10 tablet debuted at a flashy pre-recorded web press conference with lots of hyperbole about how the tablet was going to change the Android landscape forever. It was then revealed that the manufacturers of the new tablet were the same manufacturers of the infamous JooJoo tablet. After the groaning subsided, we still had a vague interest in how well this anti-Android tablet performed, so we hunted down a few reviews of the tablet. If you were intrigued by the press conference, you'll want to hear this.
Grid10 was built on an Android Linux kernel but that doesn't mean it has much in common with any other Android tablet out there. The Grid10's main gimmick is – you guessed it – its grid-like homescreen, upon which you can cluster certain applications on a plane that's much larger than the tablet's 10.1" screen. But how practical is it to have to scroll through so much space to find the apps you want? Even with a small "roadmap" on the bottom of the screen, it seems the gimmick wears off pretty quickly and becomes less user-friendly than your average Android homescreen.
Grid10 also uses something called "Intelligence," which is supposed to make it easier to find what you want using the tablet's internal software. But the software uses Bing, so if you highlight a name like "Saving Private Ryan " all the search results the tablet will share will be through Bing. Still, it's nifty that the tablet re-directs you to the film's IMDB page or to Amazon where you can purchase it.
Grid10 also uses something called gestures to allow users to maximize or minimize screens. These apparantly misfired during tests by Tech Radar and even in presentations by hosts from Fusion Garage.
Of special note to most of us, the Fusion Garage is not set up to work with Android Market, and no Google apps come installed. You'll have to go to Amazon's App Store to download the apps you need. But for those outside the US, I wonder how they're supposed to download apps? Doesn't Fusion Garage realize that Amazon's App Store is currently only available to U.S.-based subscribers?
With Bing, no Android Market and a confusing homescreen layout, you can bet most Android users will enjoy complaining about this device more than actually using it. Still, for a sticker price of just $299 (for the 16GB version) the Grid10 may be intriguing to those in the market for a unique low-priced tablet. What do you think?
Related:
Fusion Garage Takes the Gloves Off, Slashes $200 Off Tablet Price
Live-Blogging from the Tabco Press Conference