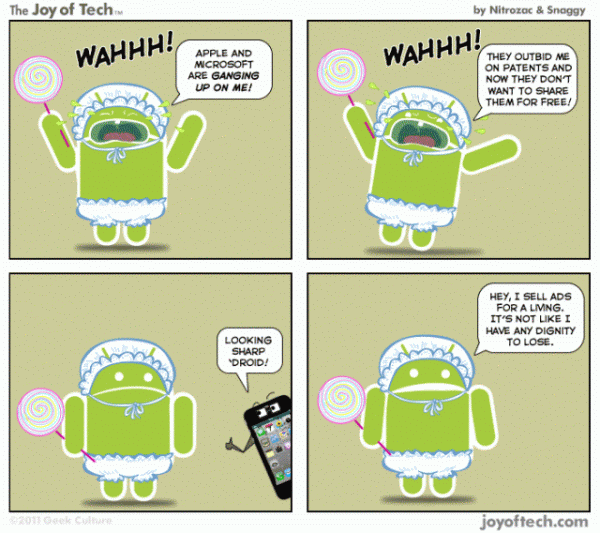 I would definitely fit into the AndroidPIT team!
What do you think?
In the context of all the mudslinging on all sides between Google, Apple and Mircosoft everyone wants a piece of the action. So its nice to see a comic like this one that hits the nail on the head. It's gutsy, funny and - at least partially - truthul.
All of these embarassing tweets back and forth between Google's chief legal officer David Drummon and his counter part at Microsoft have one thing in common: they make the entire industry look like a bunch of selfish brats that are out of touch with reality. In the context of a global financial meltdown, these companies have more money than the US government and their budgets surpass those of many countries. It would nice to see the focus shift away from greedy companies looking to use every possible to method to increase their profit margins while fighting over meaningless patents. These court cases do nothing but clog up America's judicial system, while all companies involved spend millions and millions of dollars on legal assistance. So it's really refreshing to see a guy poke fun at the whole thing and make it seem nothing more than what it really is: a bunch of petty fighting.