Is Google's New "Drive" a Dropbox-Killer?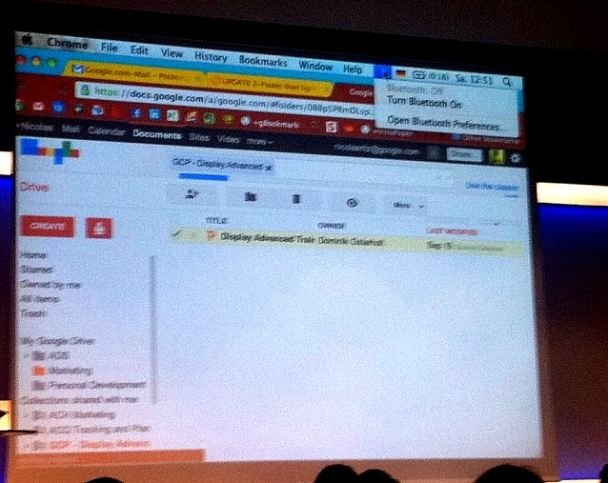 (Is this what Google's Drive will look like?)
Imagine a Drop Box feature that comes integrated into your Google Chrome browser. According to Tech Crunch, this possibility is very real. The new Google Drive, which is said to be debuting quite soon, will be able to store documents, music – and most any other type of file you want to throw at it in — in Google's cloud services. It'll likely be integrated into coming versions of Chrome OS and Android Ice Cream Sandwich.
Folks in the know say that Google has been using the service internally for months. A blurry screenshot, pictured above and snapped by Wigand at a Google press conference, appears to offer a glimpse at the word "Drive," but very little else.
Most people don't realize that you can actually already store music and video files in Google Docs. The new service will take this a step further, allowing users to install a native syncing software that'll allow you to easily synchronize your documents across different computer platforms (and surely Android devices as well).
Apple's iCloud is a potential competitor, as is Drop Box and Box.net. All want to help you store your precious files in a cloud – but who wins remains to be seen.