 Is It a Bird? Is It a Plane? No, It's an Infographic on Social Media Platforms!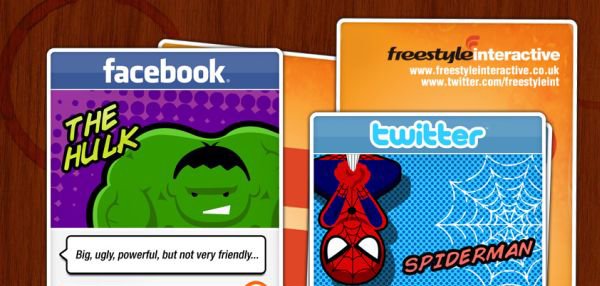 This is perhaps somewhat off-topic, but since we all use our smartphones to visit various social networks, I just couldn't resist passing up this cool infographic on social media platforms. Imagine if every network had its own playing card, with ratings according to different categories like "active users," " world reach," "usability" and "cutting edge."
Not surprisingly, the most powerful card to have in this deck of hands is Facebook, with Twitter and Linkedin falling slightly behind and the once mighty Myspace trailing even farther behind.
The categories of "usability" and "cutting edge" are decidedly subjective. Do you think these playing cards adequately weigh the various social networks? Which card would you most want to have in your hand?