Is This 23" MegaPad the Future of Mainstream Android Devices?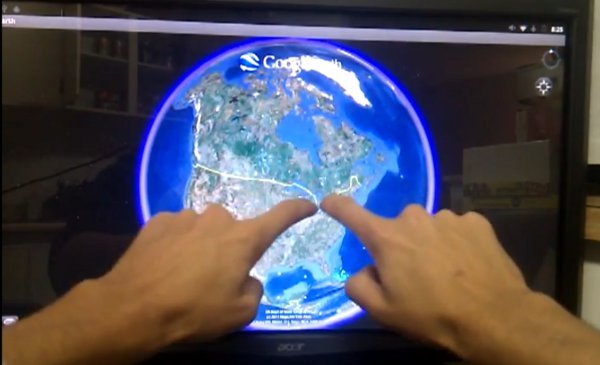 Imagine a fully-operational 23-inch Galaxy Tab sitting on your desk or hanging from your wall.
This was the dream of modder Martin Drackhof, who spent just around $600 to build a massive touch-screen Android tablet in his kitchen. While the so-called MegaPad is anything but transportable, perhaps a futuristic foldable version might one day be able to fit into a pocket and then be unfurled.
In the video below, you can see Martin playing around with this massive device, using both Google Earth and Fruit Ninja to show off its touchscreen capabilities. It looks a bit laggy, but not so bad for a prototype.