 Is Tumblr's New App The Best Blogging App for Android?
Everyone's favorite blog to post travel pictures / pictures of food they just ate is getting an upgrade today. Tumblr, home of "hipster porn," had an Android app for a while now but it wasn't so user-friendly. However, the app has since been rebuilt from scratch with an entirely new interface built around Android hardware and software. You can now manage your drafts, queue and followers for multiple blogs from the app, by switching between blogs. It just might be the easiest-to-use blogging app we've ever seen.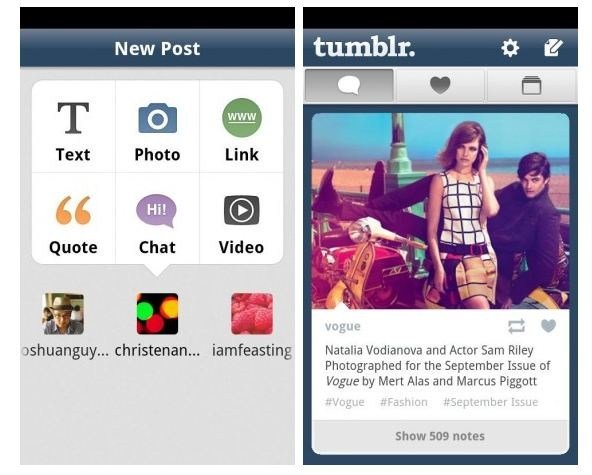 There are also additional posting options so you can share text, images, quotes, videos and links more easily. You can even find people to follow from your smartphone's address book and view and reply to messages for each of your blogs. Lastly, you'll be able to post anything from your smartphone's home screen to Tumblr using the Tumblr widget.
Welcome changes, indeed! But does this elevate Tumblr to the realm of best blogging app ever?