 Is Your Phone Totally Stoned? Here Are a Few Apps That Should Enhance Its Memory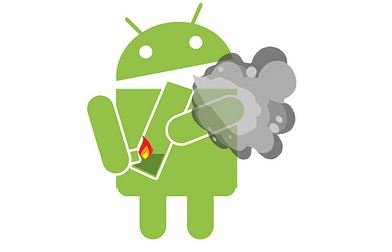 Is your phone's memory worse than Doree's from Finding Nemo? Is it always forgetting things and moving really slowly like a teenager on pot brownies? We've all received the dreaded " phone memory low" display before -- mine came just a few days after buying my phone -- and suffered from its judgemental red glare at the top of the screen. Unfortunately, the process of bypassing the phone's memory and installing apps directly to the SD card is complicated if you haven't rooted your device and thus don't have access to the Apps2SD utility. If you have Froyo, you can learn how to install apps directly to the SD card by clicking on this link. But for those who'd simply like to free up some space and give your phone a bit of fresh air to breathe, there are a number of applications that can help.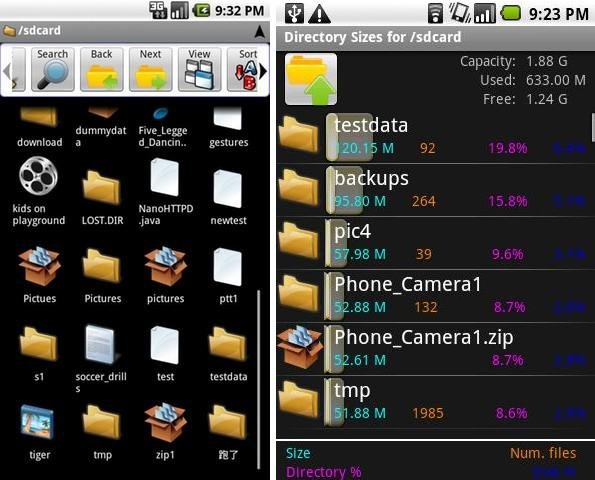 Astro File Manager
Astro is a good app for managing your files and seeing what's going on with your SD card usage. You can easily back up apps, see which files are taking up the most space on your SD card and delete accordingly. You can easily work with single or multiple files and sort them almost any way you'd like. A "process manager" keeps an eye on every apps' CPU usage so you can delete problem files before they become unruly.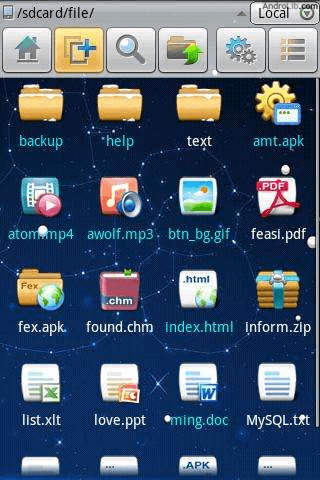 ES File Explorer
Like Astro, this app offers advanced management of your files; backing up applications, sending files and allowing you to view thumbnails and images. ES also contains task managers, app managers, security managers and an "SD card analyst." By using this app, I was able to find and delete a few folders like .Trashes that were taking up a whole lot of space on my SD card and filled with files I thought I had already deleted. Sure, I could have found the .Trashes folder on my own, probably, but since ES File Explorer shows folders based on how much memory they take up, the process was a lot faster using this app.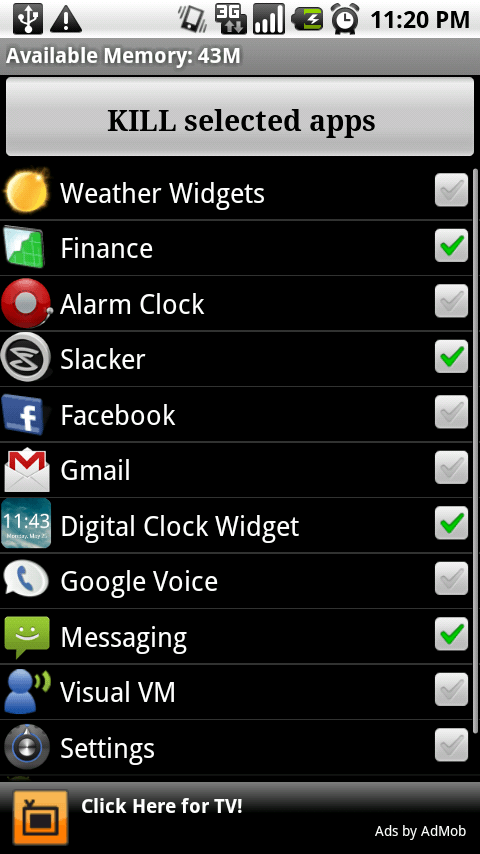 Advanced Task Killer
This app allows you to easily see which apps are running in the background and causing your phone to slow down. It's got a very simple design that allows you to kill mutliple apps at once. This is a smart, efficient app for freeing up valuable RAM in a short amount of time, and it shows up as an easily-clickable icon at the top of the screen for easy access. You can also set up the app to "auto-kill" apps when the screen is off.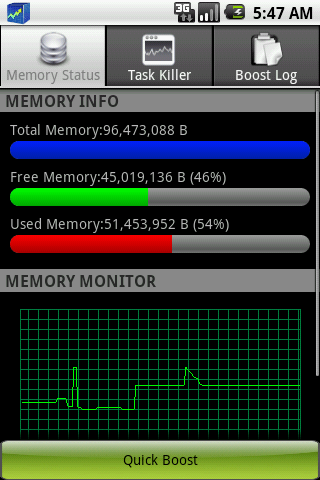 Memory Booster
Like the Advanced Task Killer, Memory Booster allows you to easily close the apps that are running in the background and slowing down your phone with one click. But it also features a handy-dandy graph which visualizes the amount of free and used memory, and it also visualizes this as a bar graph at the top of the screen. Clicking on a button which reads "Quick Boost" allows for a quick fix of the memory leak.