 It's Finally Official: Ice Cream Sandwich & Nexus Prime/ Galaxy Nexus To Debut On October 19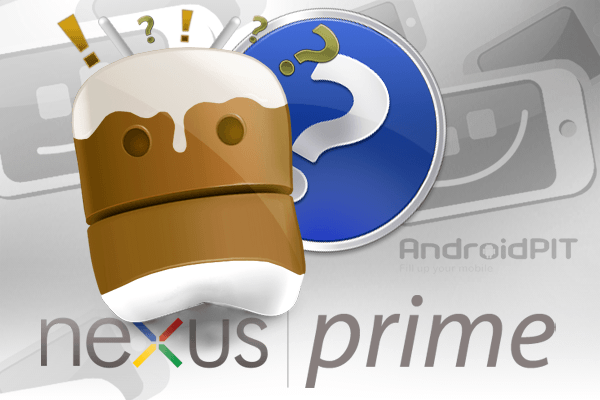 We've talked about it for weeks, wrestled with the rumors and tried to cut through the wild accusations. But now it's official. The Ice Cream Sandwich and the next Nexus device will get their day in the spotlight on October 19th in Hong Kong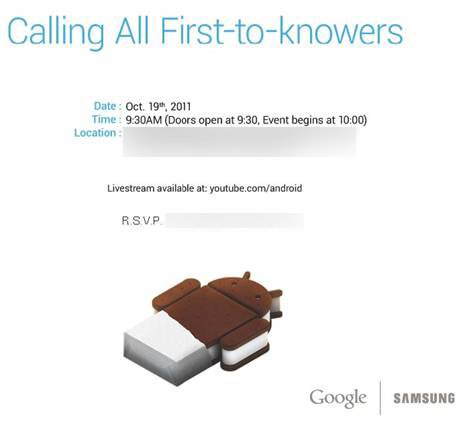 In the lase several hours, Samsung-stamped invitations to the event have been landing in the inboxes of lucky journalists and VIPs the world over. Beyond a few necessary infos the invitation is rather plain but –as is plain to see– the Android Ice Cream Sandwich featured prominatly in the middle of the invite gives us all a taste of what's to come.
Get to see the big event a day earily!
The event is scheduled for 10 AM Hong Kong Time, but if you live in the US, through the wonders of the International Date Line, you'll get the information a day early, on the 18th. AndroidPIT's own Fabien already has his bags packed and will be live blogging from the announcement event bringing you all the latest. Our live blogging kicks off at 7 PM (western standard time–US) so check back for your first official view of the future of Android.
Related ICS/Nexus Prime News: