It's Official- Twitter Acquires Tweetdeck for $40 Million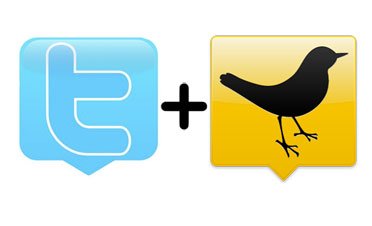 (Picture: Portfolio.com)
Looks like the days of Twitter fragmentation are coming to a close: Twitter has officially finalized a deal with Tweetdeck for $40 million, $10 million shy of our prediction.
The deal is seen as defensive for Twitter, which has been losing customers to Tweetdeck since its release in 2009. It also comes as quite a reversal, since back in February it had been all but confirmed that UberMedia, developer of several unofficial Twitter applications, had acquired TweetDeck for as much as $30 million
Quite understandably, Twitter didn't like the sound of that, and had the money to keep it from happening.
Hopefully, this'll improve the standing for the Original Gangsta of insta-updating. For a while, almost half of all tweety tweets were being monetized by companies other than Twitter, leanding investors to wonder just how the company stood to profit from its social media operation. The issue of tweet fragmentation is worrisome to Twitter, and the company has been putting more and more pressure on third parties to not develop their own clients, even going so far as suspending groups like UberMedia. The addition of Tweetdeck should help ease the company's existential angst.
We just hope they don't mess with the app -- it's pretty great as is.