It's a Laaaaadyphone That Likes to Do Laaaaaadythings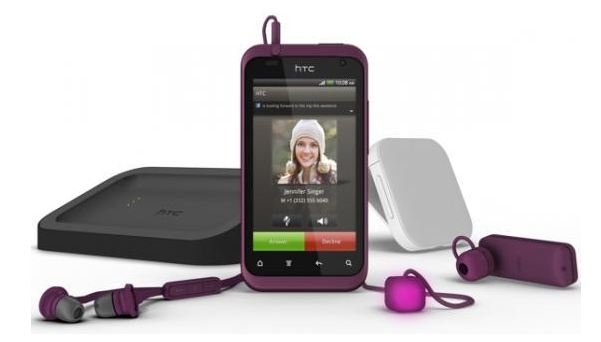 If you've been salivating over HTC's Rhyme, now's your chance to pick one up. The phone's page has gone live on Verizon, along with a strange new commercial featuring an eight-armed woman, attempting to portray the phone's multiple new features (including that weird light-up tentacle that makes the phone supposedly easier to find in a massive purse).
The HTC Rhyme will come packing a 3.7-inch screen, 5MP camera, 768 MB of RAM, 4GB of storage and a 1GHz processor. Compare that to HTC's upcoming Amaze — which comes packing a 4.3-inch screen, 8MP camera, 16GB of internal storage,a 1.5GHz Snapdragon processor – and the Rhyme doesn't sound so impressive.
But it's the accessories HTC is hoping will woo potential female smartphone users – including that weird light-up tentacle, a speaker dock and "tangle-free" headphones.
At $199 on contract, it's the same price as an iPhone on Verizon, and probably too expensive for teenage girls. Does the phone have a fighting chance?
Oh, and speaking of Laaaadyphones that like to do Laaaaaady things....