Kindle Fire Ships Already Logged Into Your Amazon Account: Convenient or Creepy?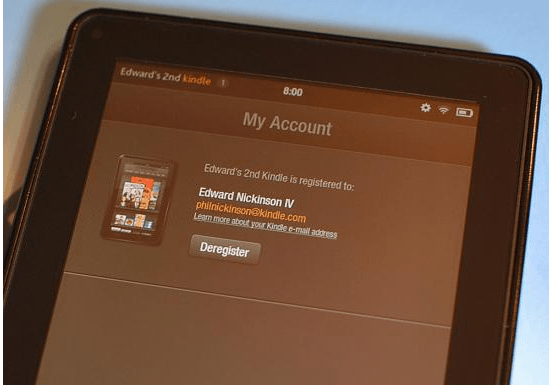 Talk about an out-of-box experience: it seems Amazon's Kindle Fire ships with your Amazon username and password already stored in the device, so you can make purchases as soon as the device arrives at your doorstep.
We've talked about how smart it is for Amazon to create their own media ecosystem, but this seems to have gone a bit too far. Is Amazon's decision convenient or downright creepy?
While it's true that having a device already logged into your account will make it easier to purchase books, videos and magazines on your first device's first day, I think the creepy factor outweighs the convenient factor. What if you accidentally ship the device to the wrong address? Now, not only does someone have your tablet, but access to your credit card as well.
Amazon apparently has a button you can press before purchase which allows you to designate it as a gift. Good. But we think you really shouldn't have to press a button to opt-out of this sort of thing.