LG Doubleplay Press Shots Leaked!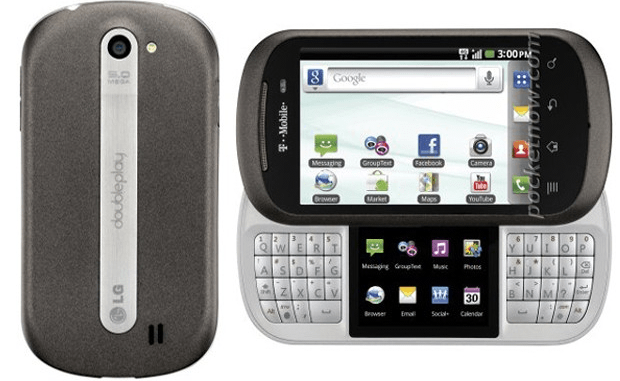 In June of this year, a mysterious device appeared at a press conference for Orange and Kineto. The dual-screen phone had a full (albeit split) physical keyboard nestled between an LCD screen with room for six eight app shortcuts.
The phone has now been revealed to be the LG Doubleplay. It looks like a fairly hefty device, with a 5-megapixel rear camera with LED flash, a front-facing camera of unknown resolution and a 320x480 HVGA display.
But the phone's most intriguing feature is its second screen which splits the keyboard like Moses. It looks like it features shortcuts to favored apps but maybe it will also be useful for gaming or other functions.
The roadmap indicates a November 2nd launch for $150 on contract at T-Mobile.
Mysterious Dual-Screen Android Phone Discovered at London Press Event