 LG Launches Optimus Big, Sporting a 4.3" Screen and 1GHz Dual-Core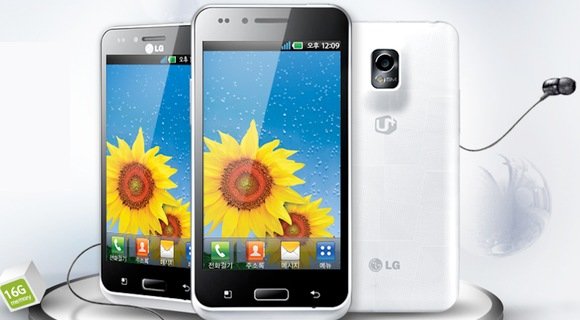 The beautiful new Optimus Big launched in Korea today yesterday with LG's largest screen to date and the brightest display on the market.
The Optimus big runs on a 1GHz dual-core processor (no word on if it's a Tegra 2) and is equipped with a 5-megapixel rear camera, Bluetooth 3.0, Wi-Fi, 16GB of internal memory, and an HDMI port. The phone also includes WiFi Direct, which allows for wireless inter-device communication without the need for an intermediary WiFi access point.
Oh, and about that screen: it has the same technology as the Optimus Black and brings 700 nits of brightness, making it insanely bright.
No word yet on when it'll be available stateside or in Europe but you can be sure we'll post video of the phone in action just as soon as it emerges!